Nursery
Information for Parents
Welcome to the Nursery page for children aged three to four years. We take pride in our excellent links with parents. We recognise that a child's first impression of the world begins at home. It is important that both the nursery and parents work closely together. We value the contributions made by parents by having consistent care. At St. Joseph's we understand that parents are the first carers and educators of their children.
We warmly welcome comments from parents and have an open-door policy. If Parents/Teachers have any issues or concerns we would like to hear of these straight away. We also have a parent and carer noticeboard in the nursery foyer, wow notes, written reports about each child, parent meetings twice a year, emails, and social events, such as summer fairs.
If your child has achieved something at home, please let us know by writing it down on a wow note, by sending in a photograph, writing it down on a piece of paper, or share with us verbally.
Learning Challenges
As part of our continued links between home and school we have Nursery Learning Challenges. These activities based on play and discussions linked to what the children are learning in the classroom.
This is not homework. It is not compulsory for the children to complete these tasks as any play based learning at home is beneficial for your child.
If you would like to give feedback from this, or any learning experience you have with your child, we continue to welcome any 'wow' notes or photographs from home. 'Wow' notes can be written on the forms found in the nursery foyer or sent via email. Photographs can also be sent via email or printed and given to a member of staff. Our email address is nursery@stjosephstrafford.co.uk
Please click on the links below to find the Nursery Learning Challenges for this half term.
Spring 2
Nursery News
We have loved getting ready for Christmas... We have learnt all about the Christmas story, Christmas traditions and Advent.
Be Bright, Be Seen and Be Safe!!
Remember, Remember the 5th November...
The children have loved getting to know our new sports coach Mr Carmichael.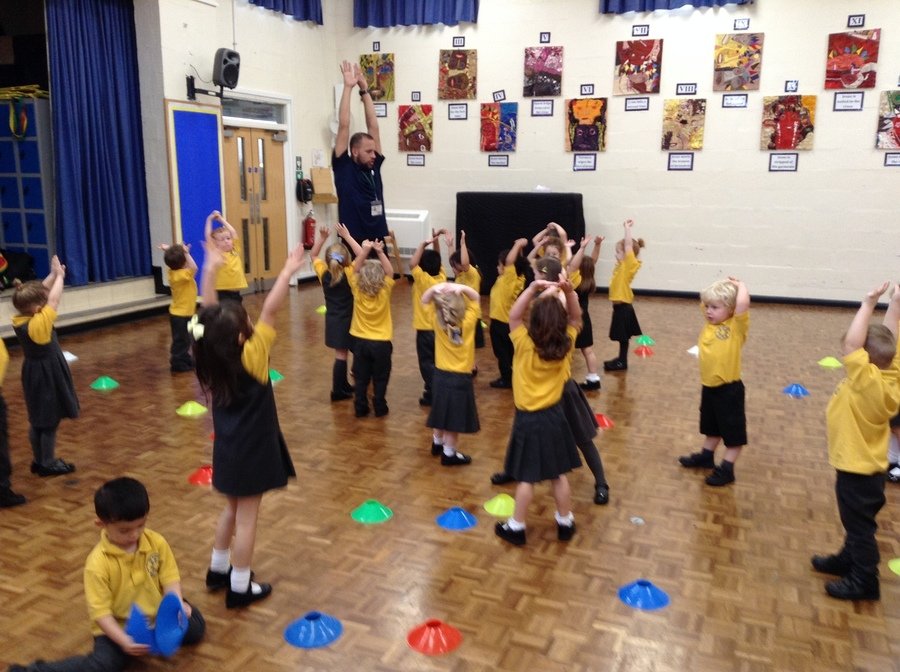 Get it while it's hot!
The children have been enjoying the beautiful weather as well as using extending their creativity.... Would anyone like an ice cream?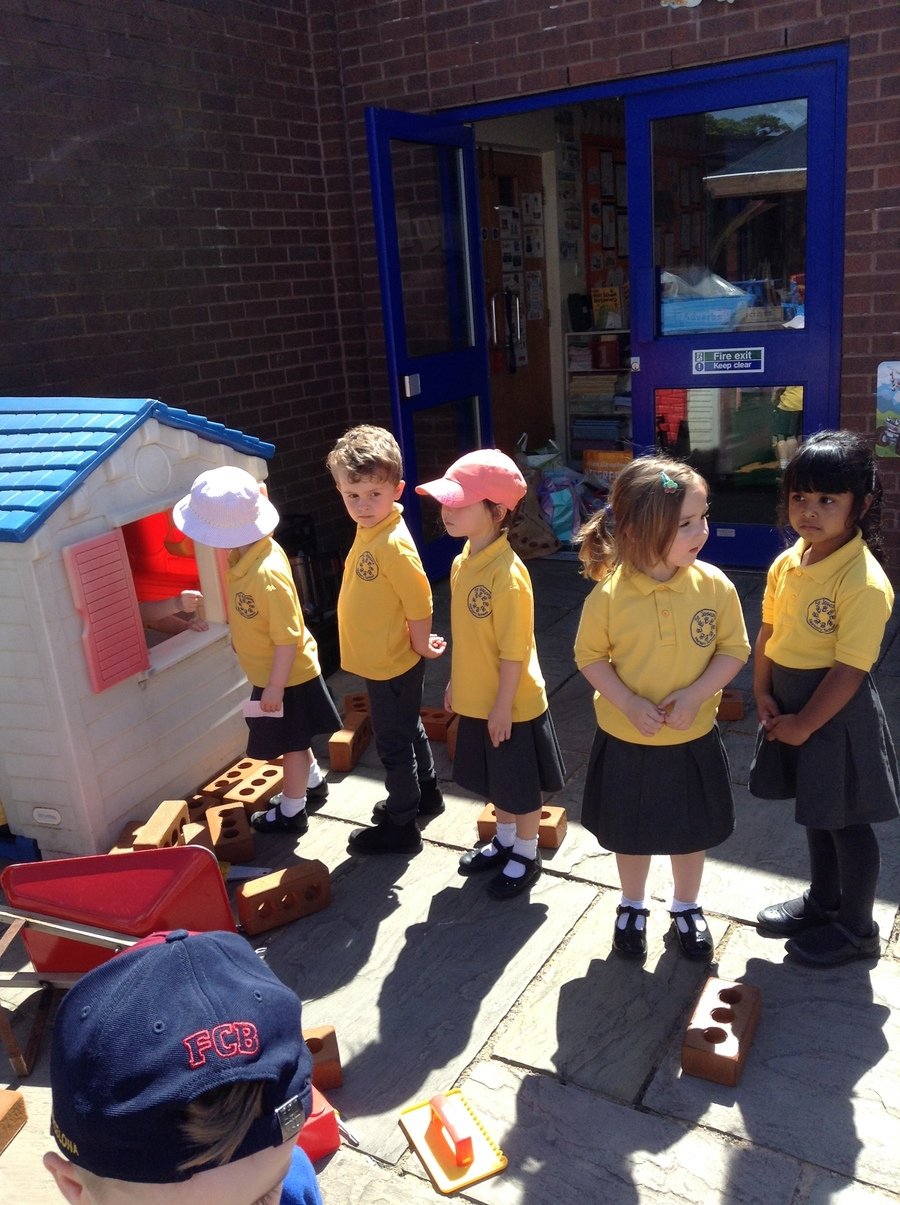 People who help us
This half term we have enjoyed having visitors come into our nursery to support our topic. The children have learnt about the uniforms they wear (and why) as well as the wonderful jobs they do!
Cinderella Activities

The children dressed up as princes and princesses and had great fun dancing to Ballroom music. They also made their own sandwiches for Cinderella's party.
Snow day!
We all wrapped up warm and enjoyed the fresh snow today. We made footprints and we thought throwing snow at the teachers was lots of fun!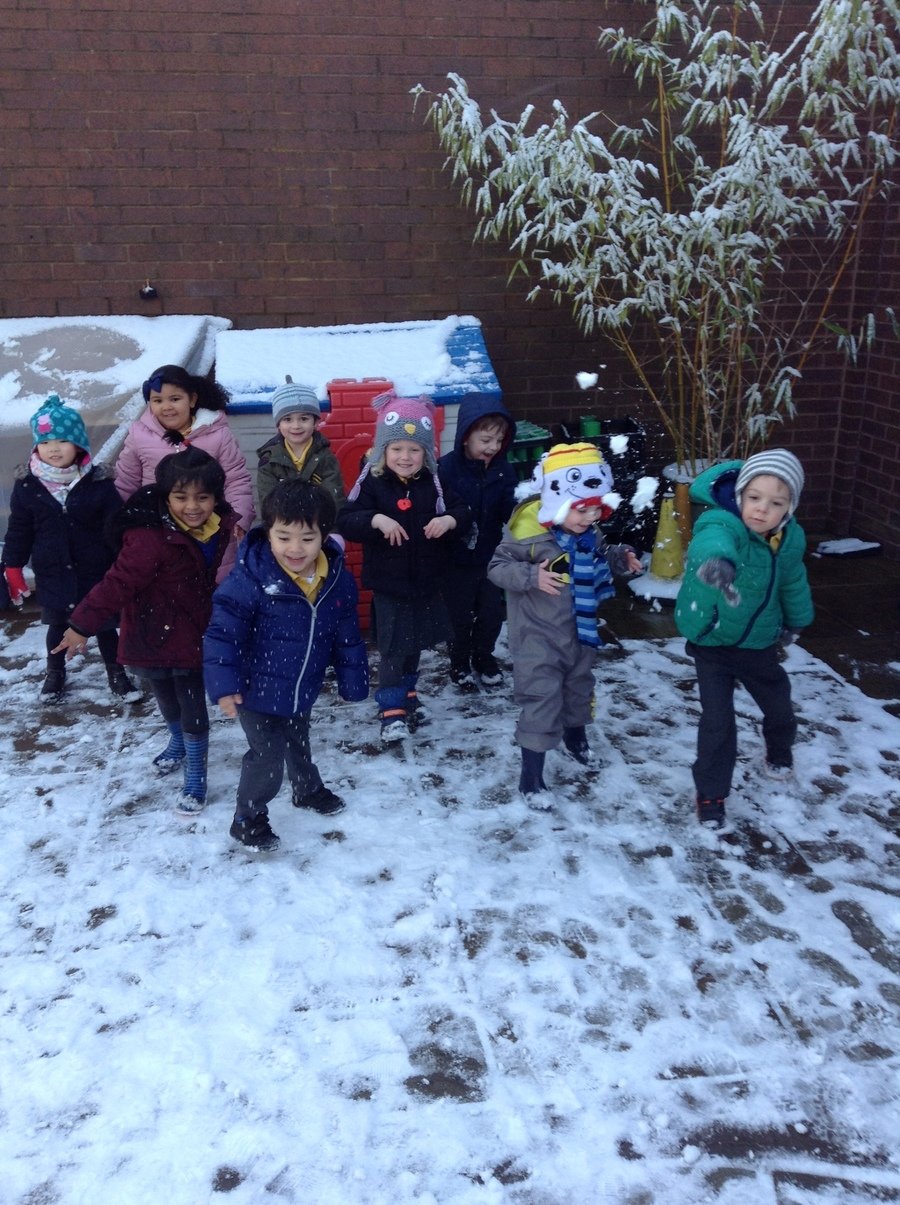 Traditional Tales

This term the children have been listening and retelling some traditional stories, such as 'Cinderella', 'The Enormous Turnip', 'The Three Little Pigs'. They enjoyed making vegetable soup and carrot and courgette muffins in class. These activities were linked to one of their favourite stories, 'The Enormous Turnip'.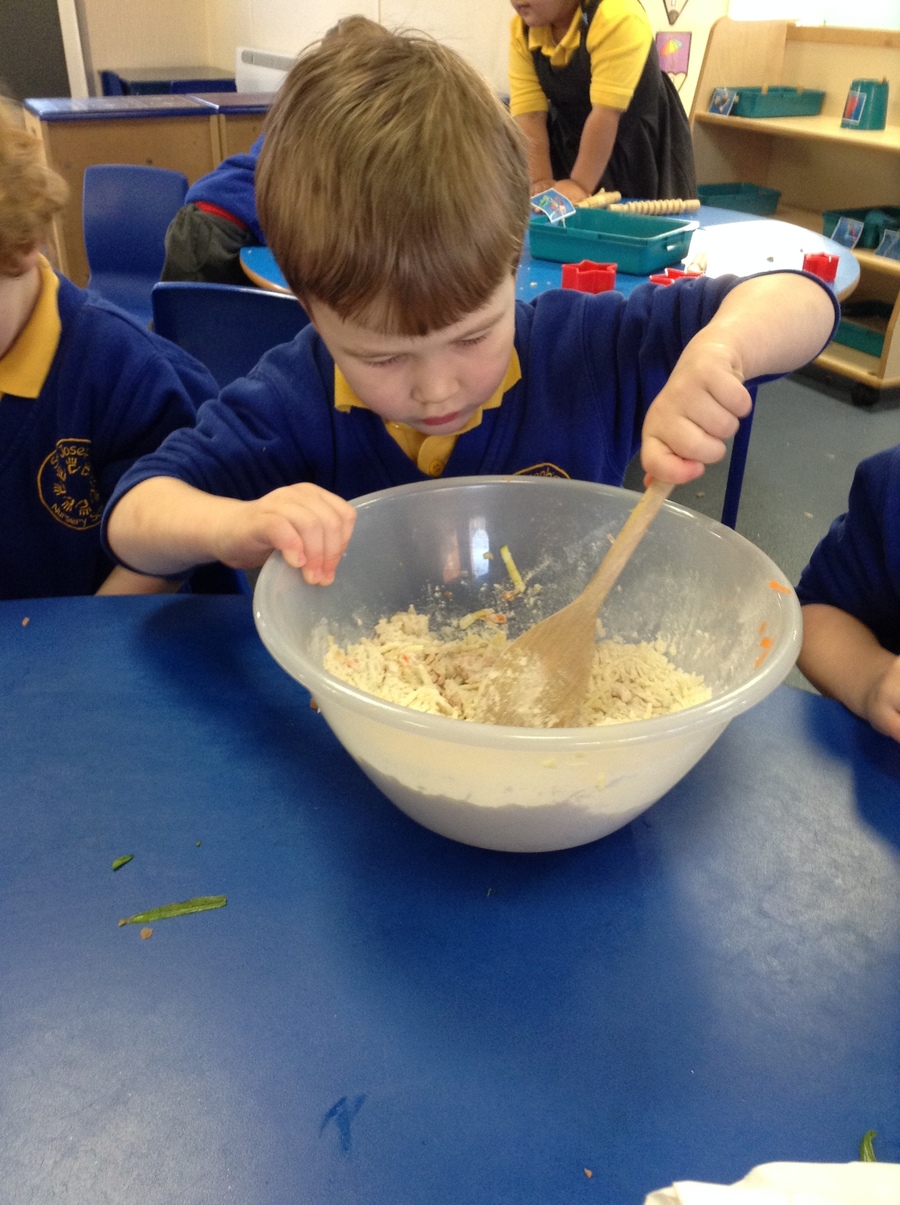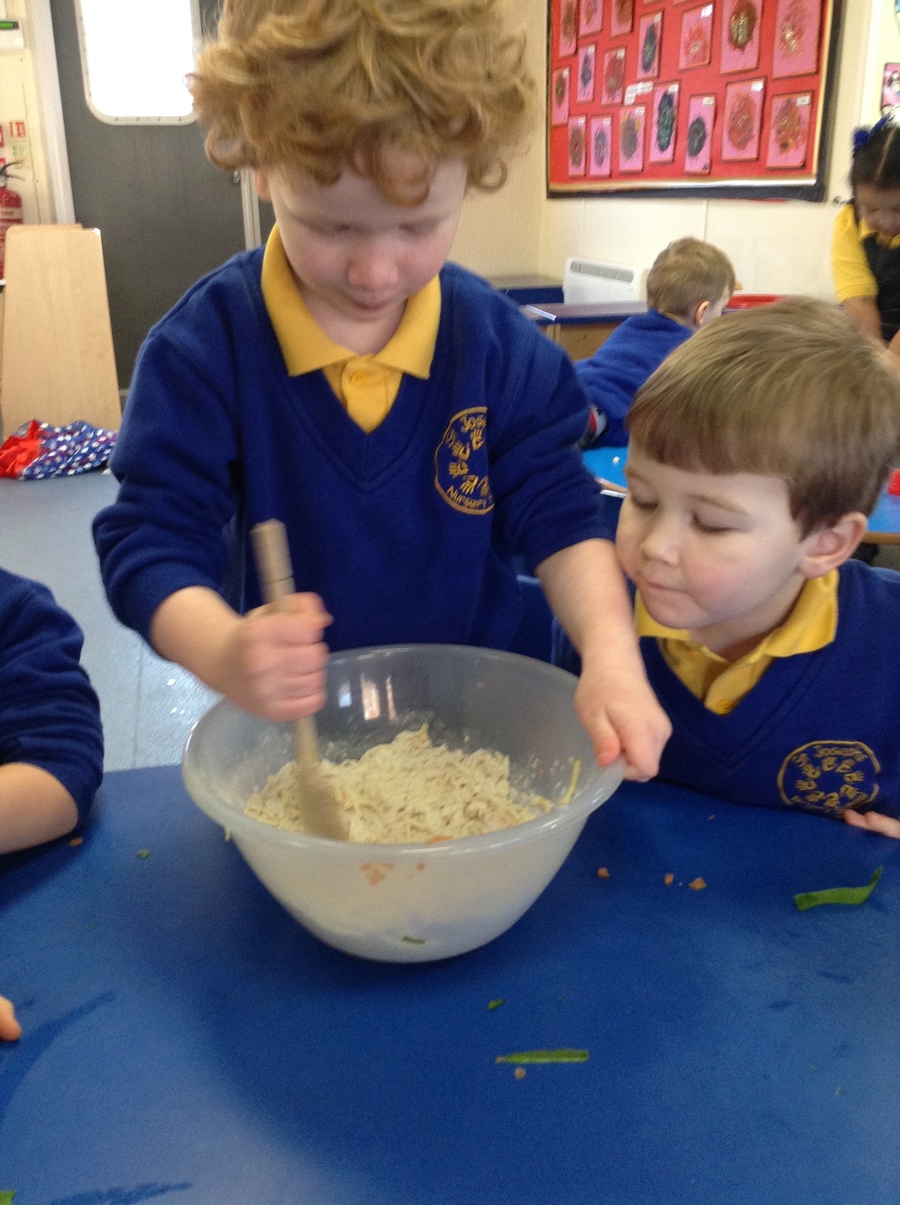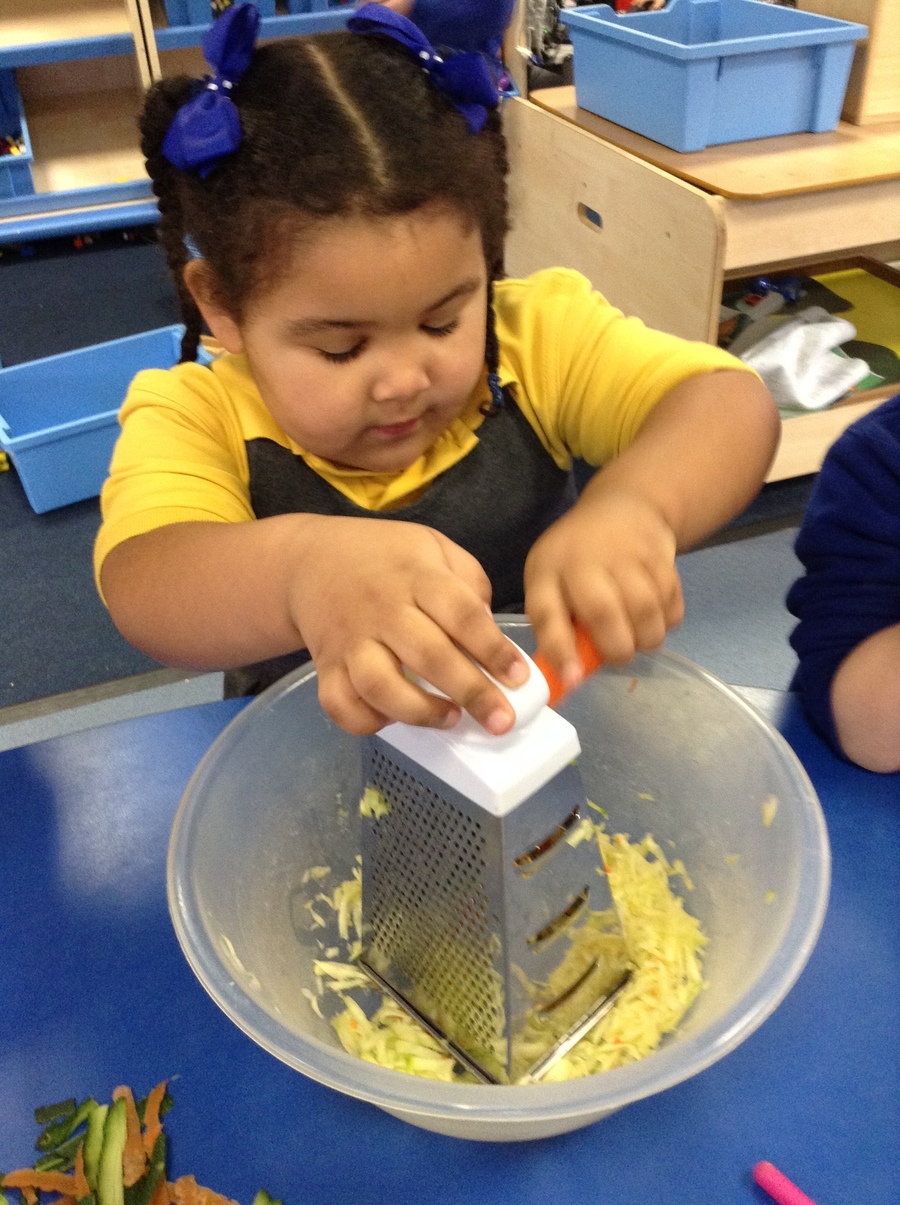 Seasonal Festivals

This term the children have been talking about fireworks and Bonfire Night. They really enjoyed creating their own firework pictures using a variety of different media and materials.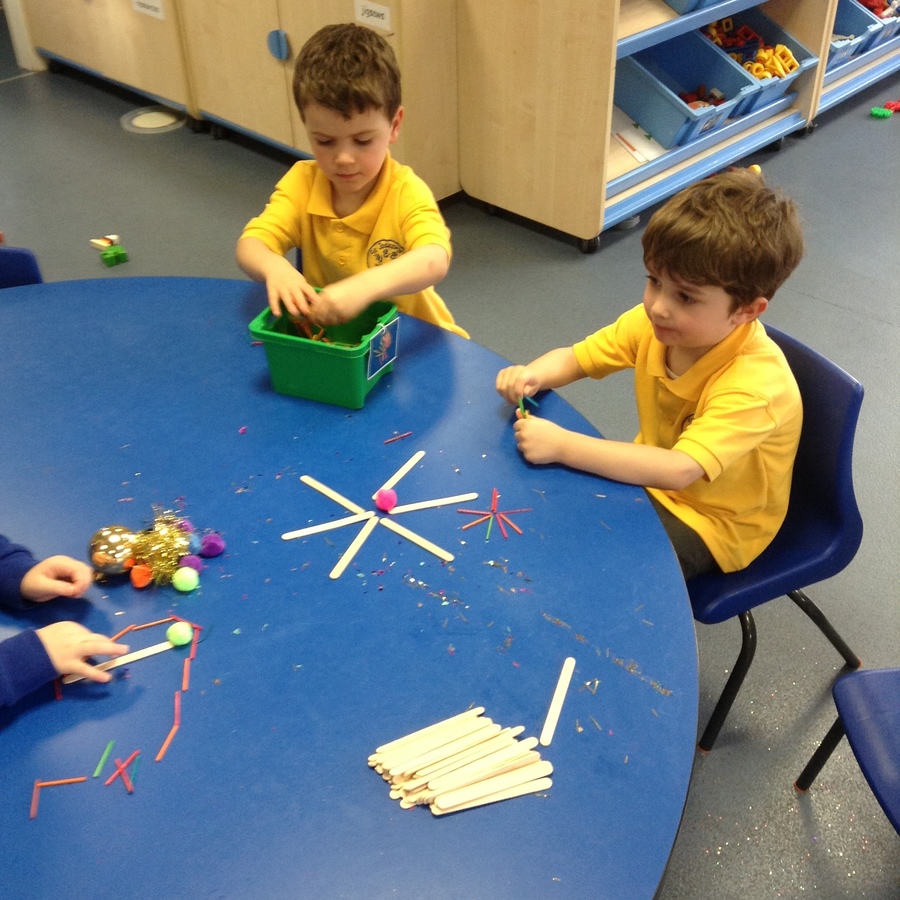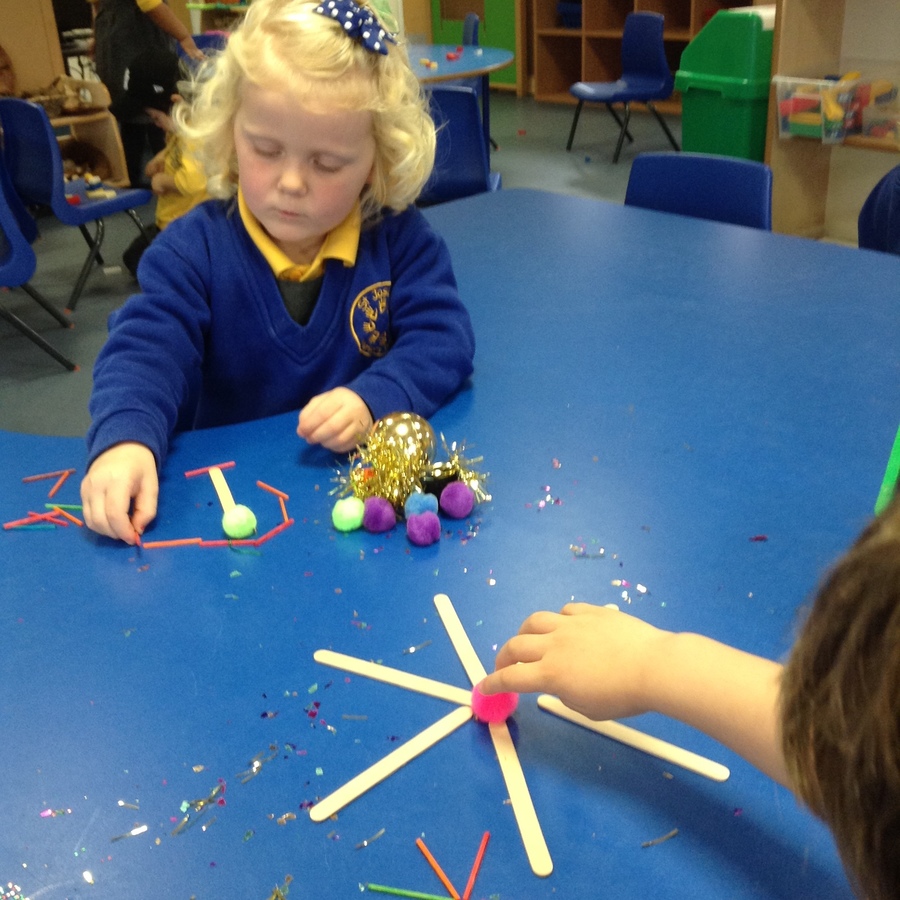 Playdough Fun!
The children had great fun playing and exploring with playdough. They talked about what they could see and feel and made wonderful creations of their own, such as birthday cakes and animals.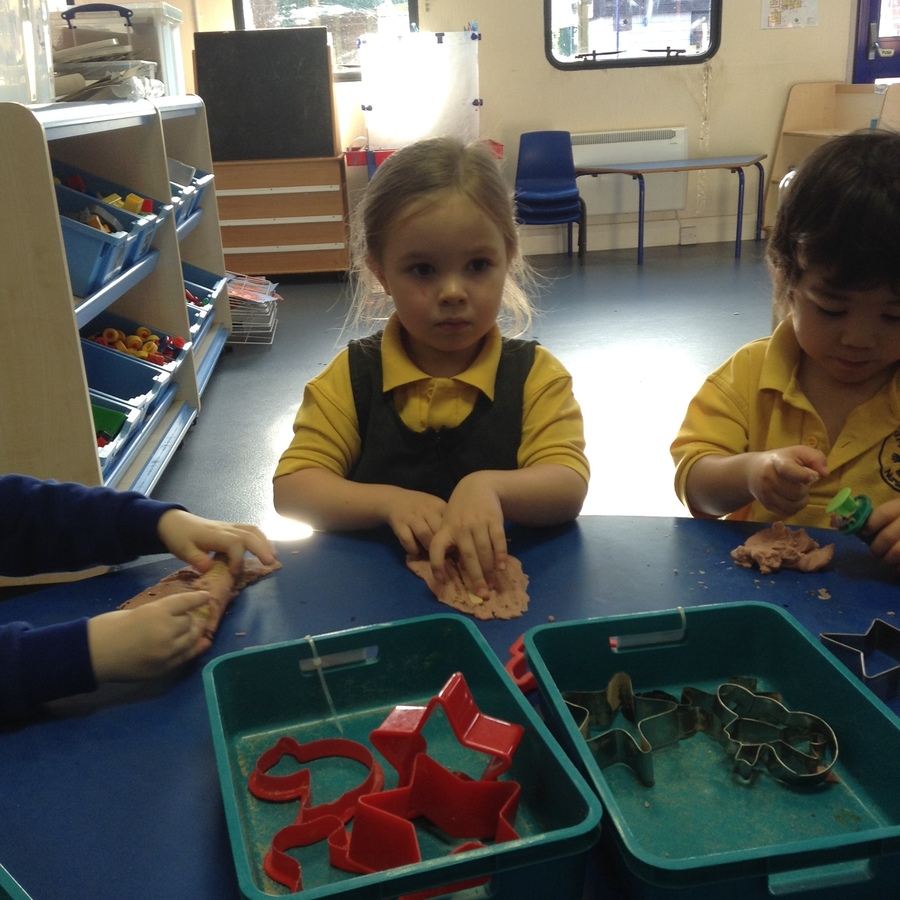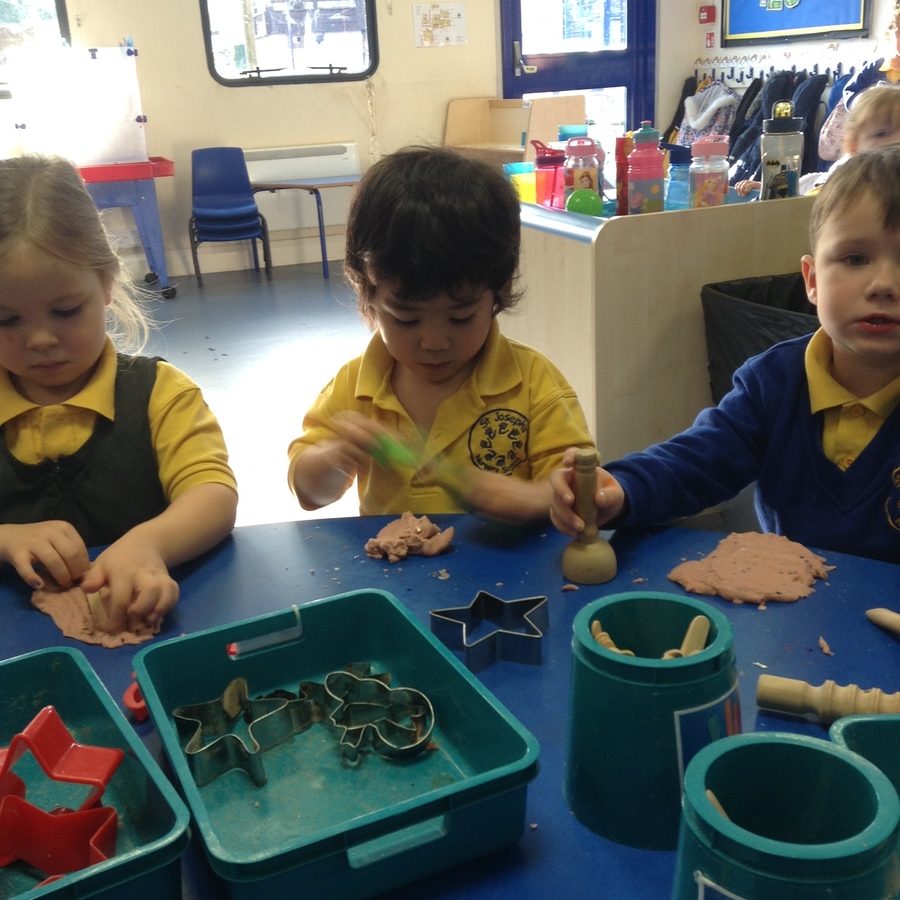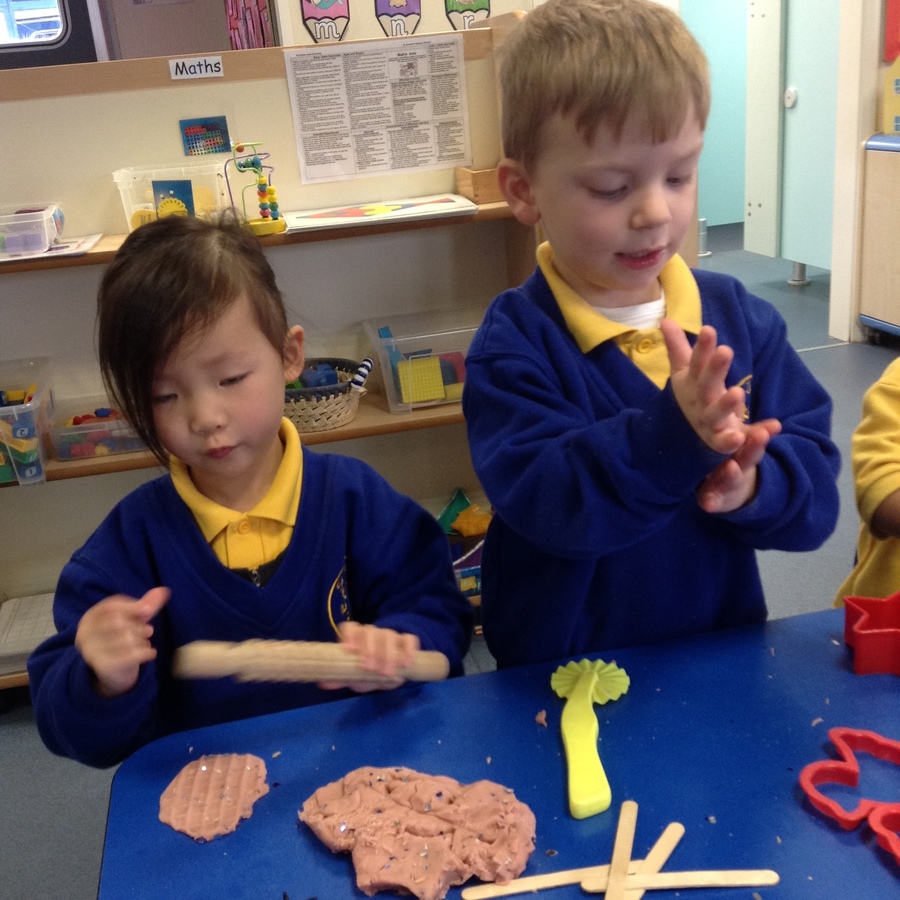 Shape Fun!
The children have enjoyed learning about shapes and sorting them into different groups.
Little Red Riding Hood
The children really enjoyed dressing up as characters from Little Red Riding Hood and could retell the story in their own words. They made some salt dough cakes for Grandma.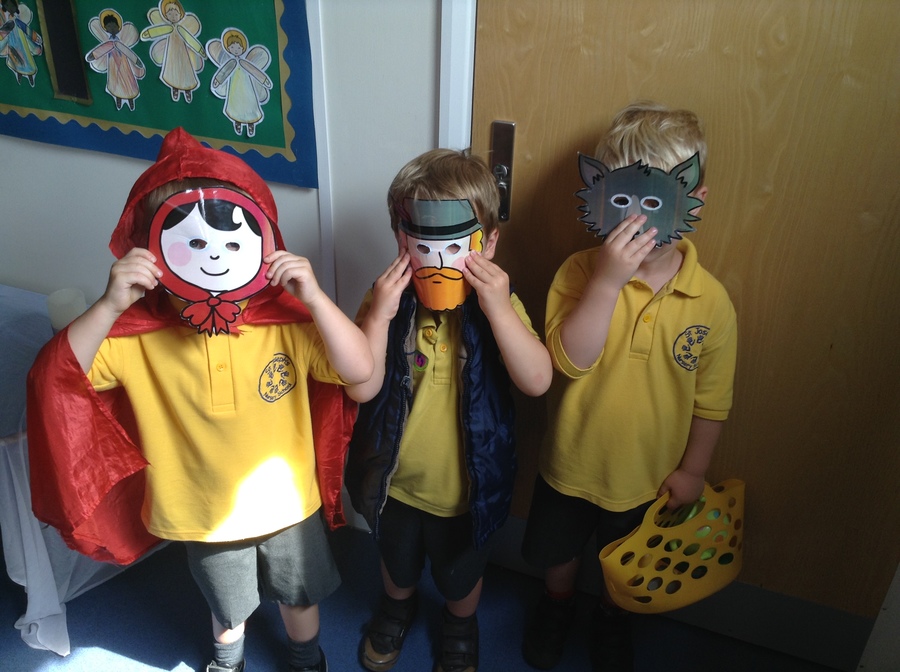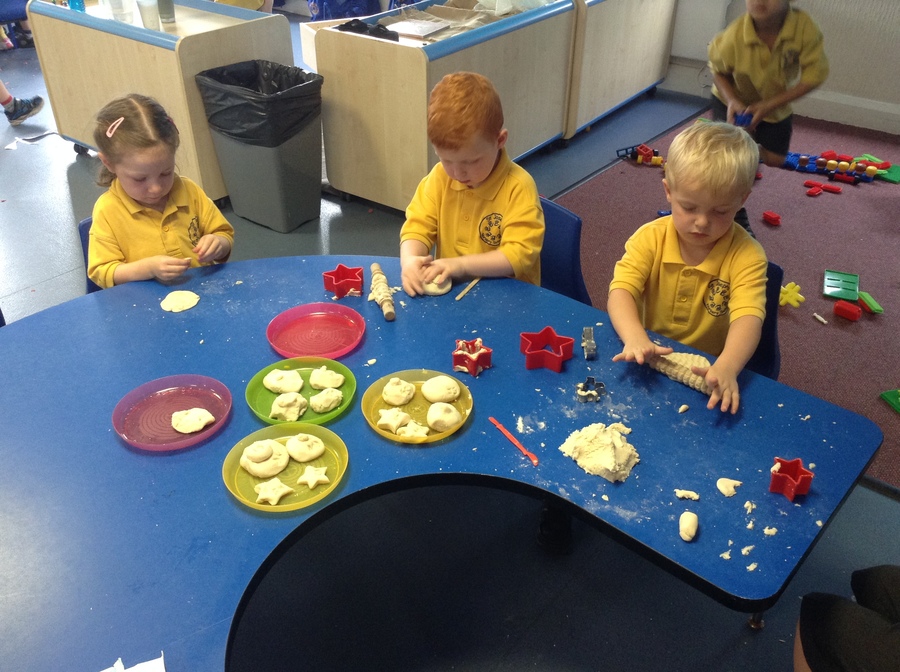 Trip to Sale Library
The children walked to Sale Library and had a fantastic morning listening to stories about people who help us. They had a go at scanning books at the booth stations and shared stories with their friends.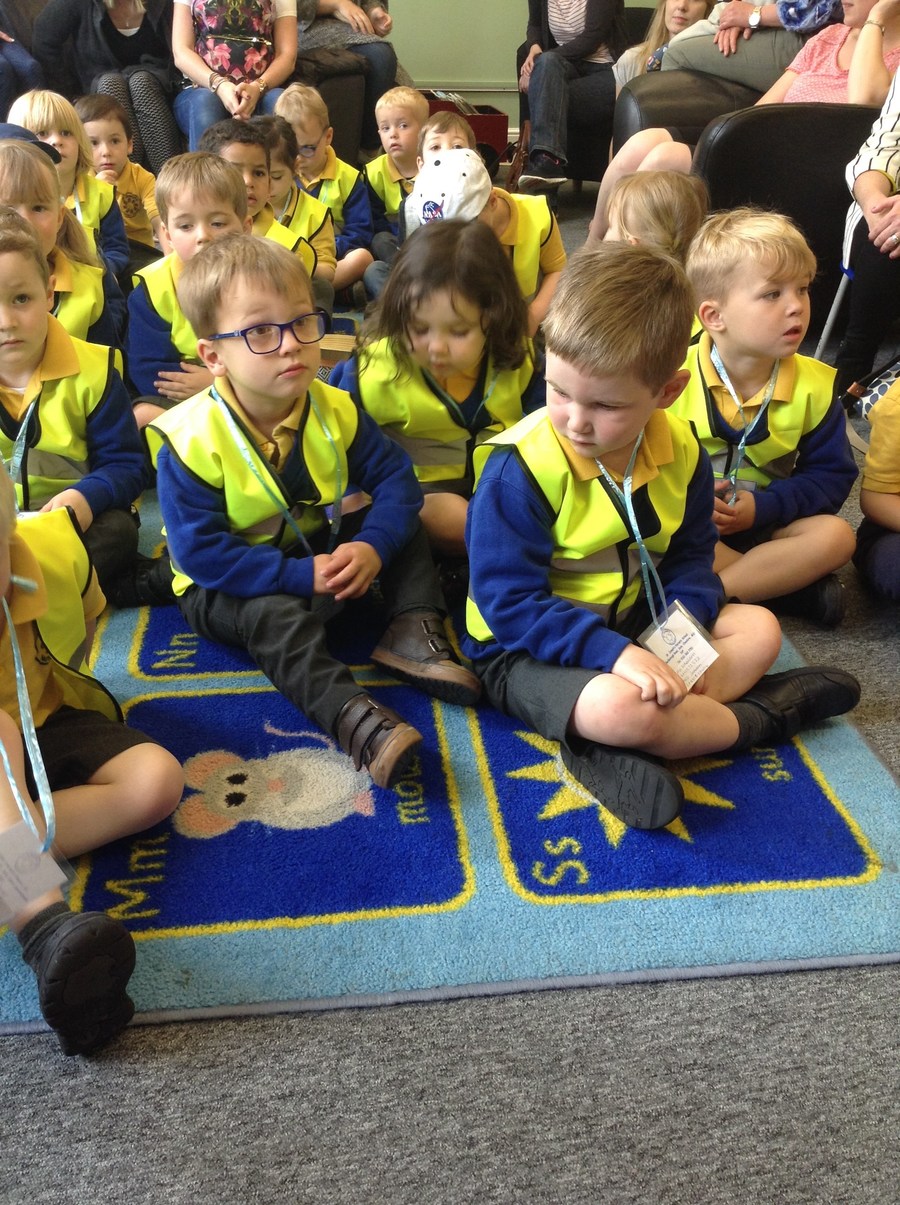 African drummers
The children thoroughly enjoyed listening to the Year 6 children taking part in an African drumming workshop. They thought the children were amazing.
Coin Challenge!
Nursery took part in the coin challenge. We filled one and a half Pringle tubes with coins to raise money for the school. Good effort everyone!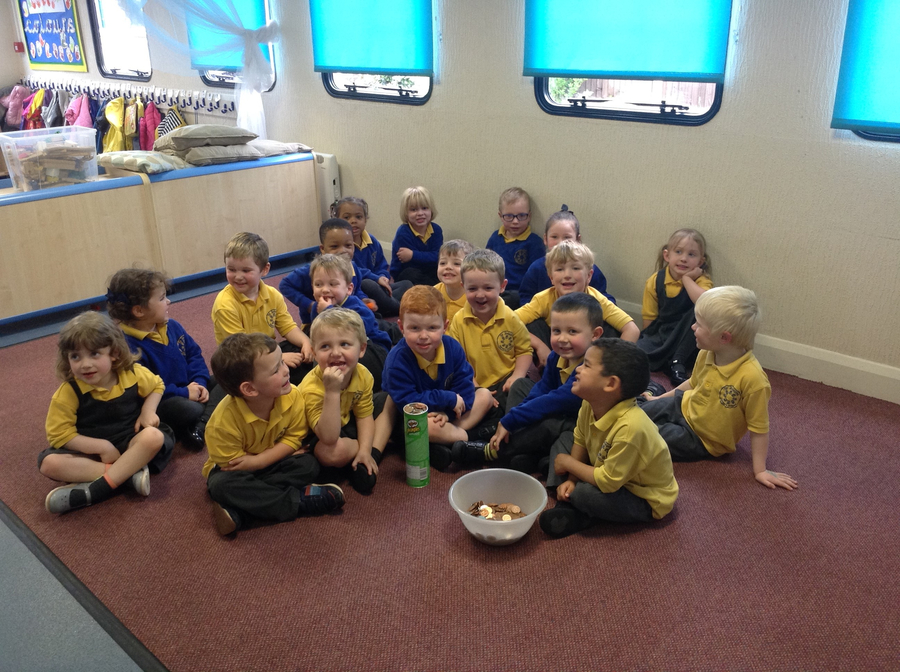 Visit from 'The Hearing Dogs For Deaf People'
Meet Jade! This adorable puppy came to visit the children in nursery today. She has been learning to become a specialist Hearing Dog to help deaf people in the community. The children were so excited, especially when Jade performed some special tricks like sitting, begging and raising a paw on request. A big thank you to Brenda who kindly accompanied Jade.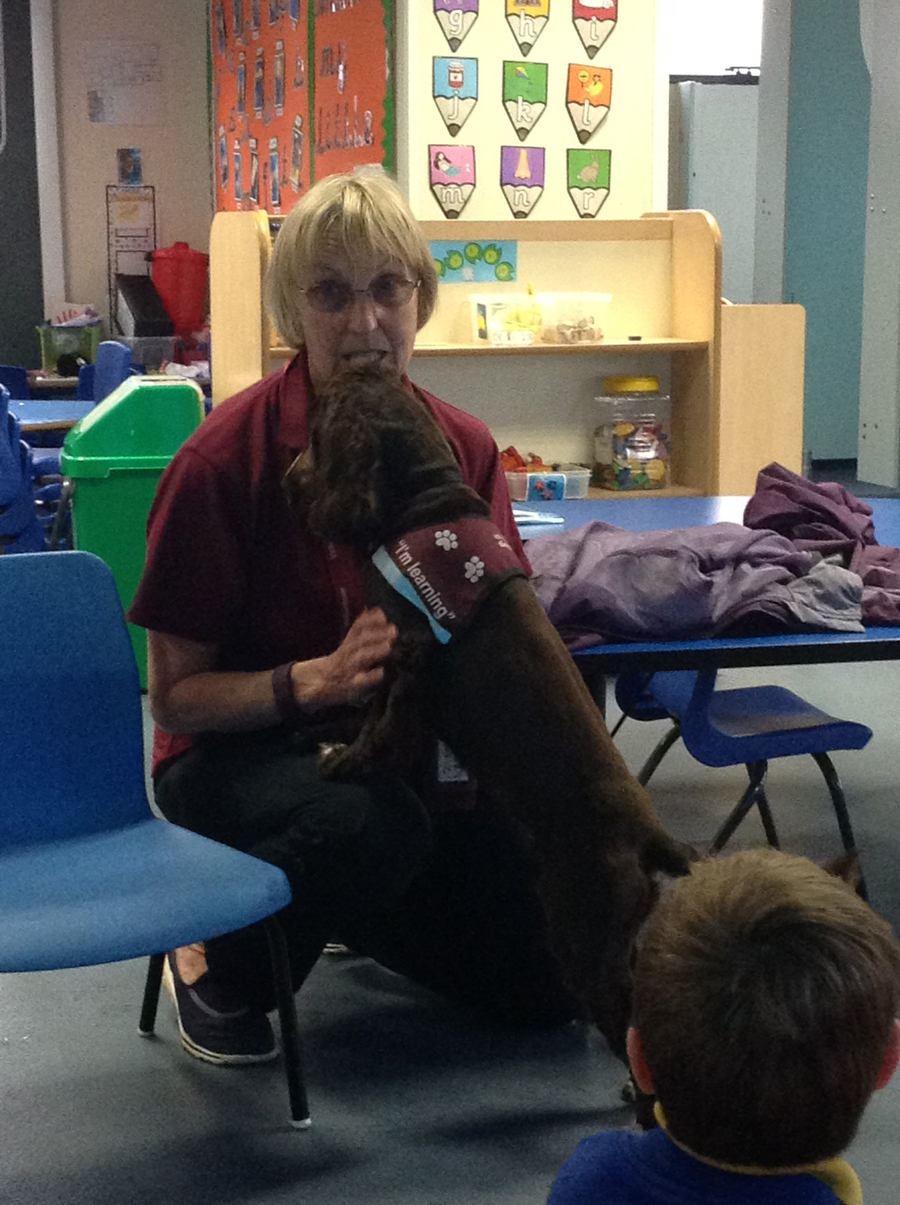 Crowning Mary in the month of May

What a lovely occasion we had in nursery today. Mrs. Taylor and Mrs. Williams came to see us. The children sat beautifully and took turns to crown Our Lady with yellow roses.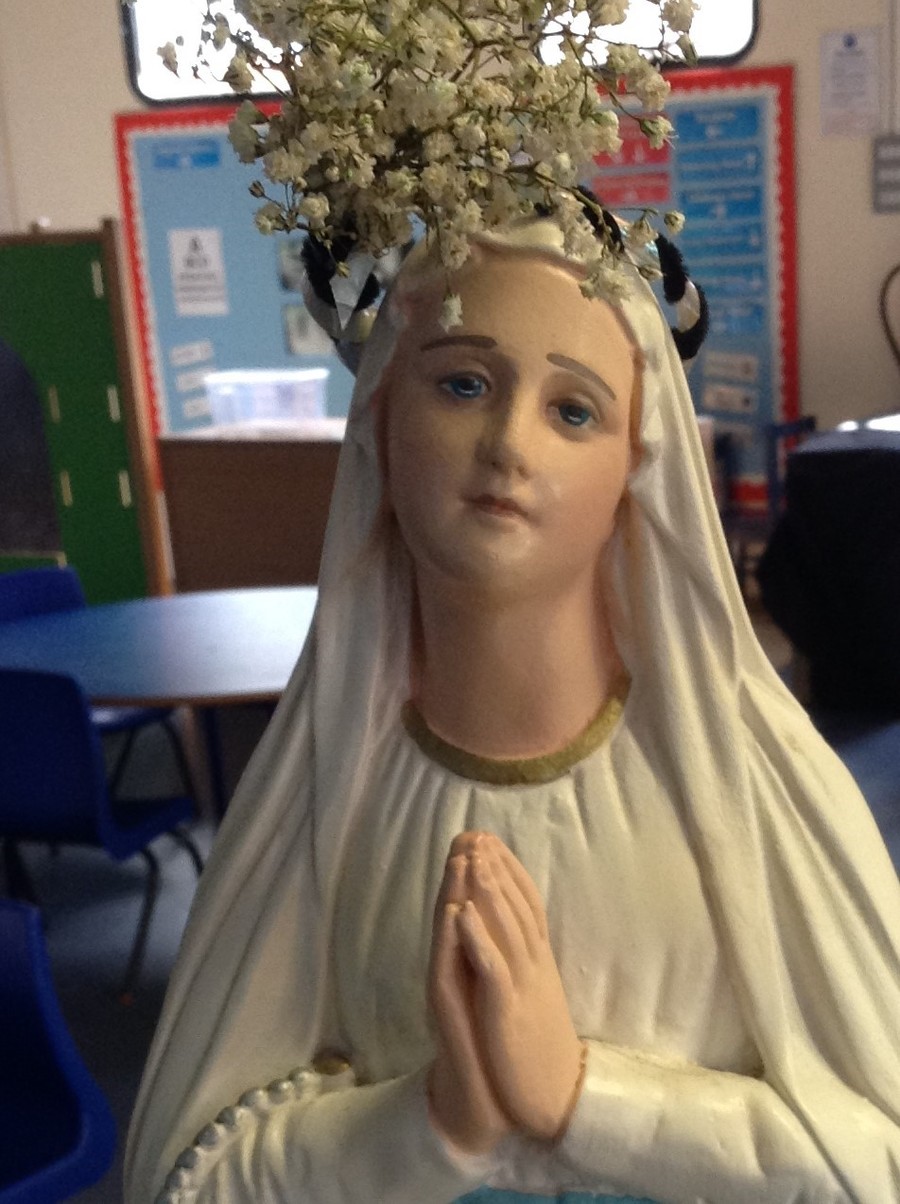 Special visitor
A police officer came to visit us today. The children had great fun asking questions and dressing up in police uniform.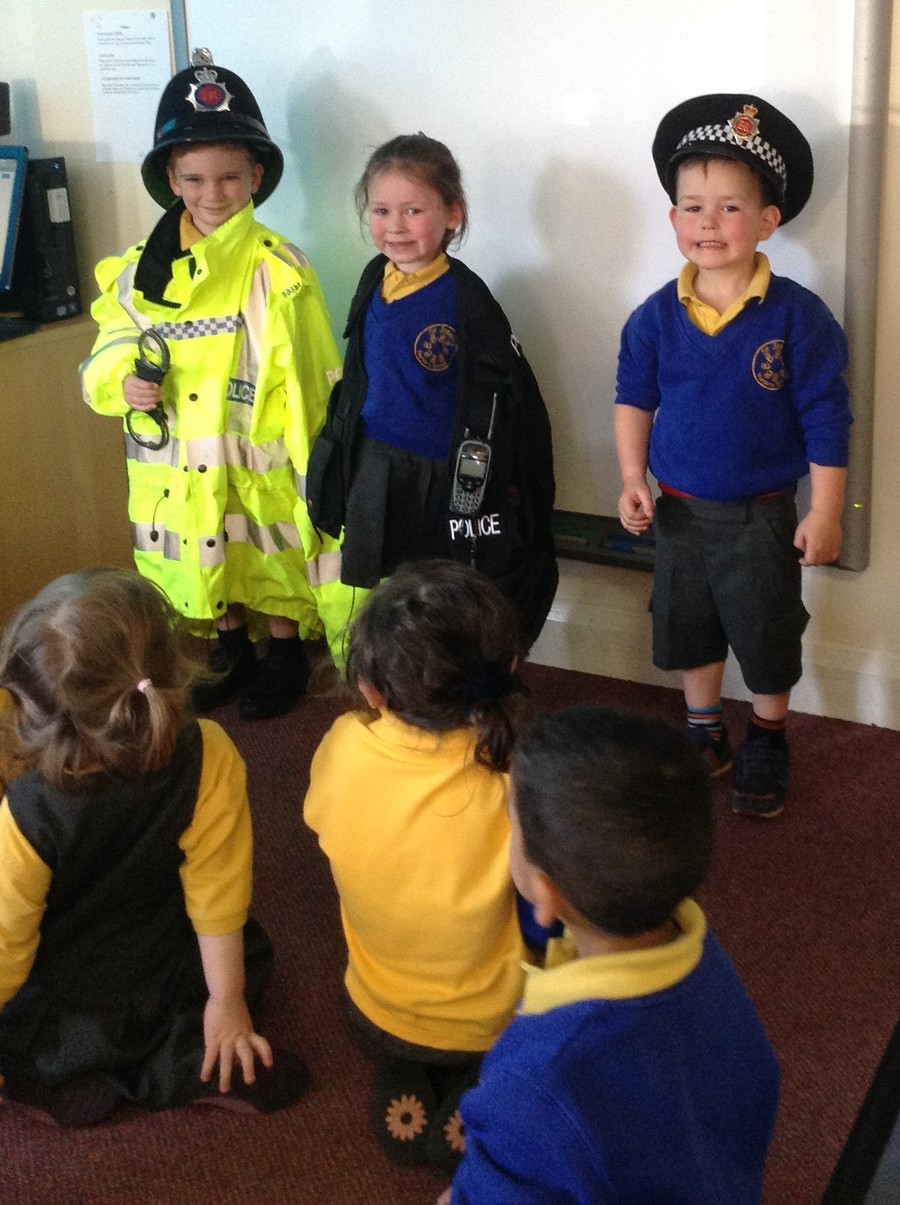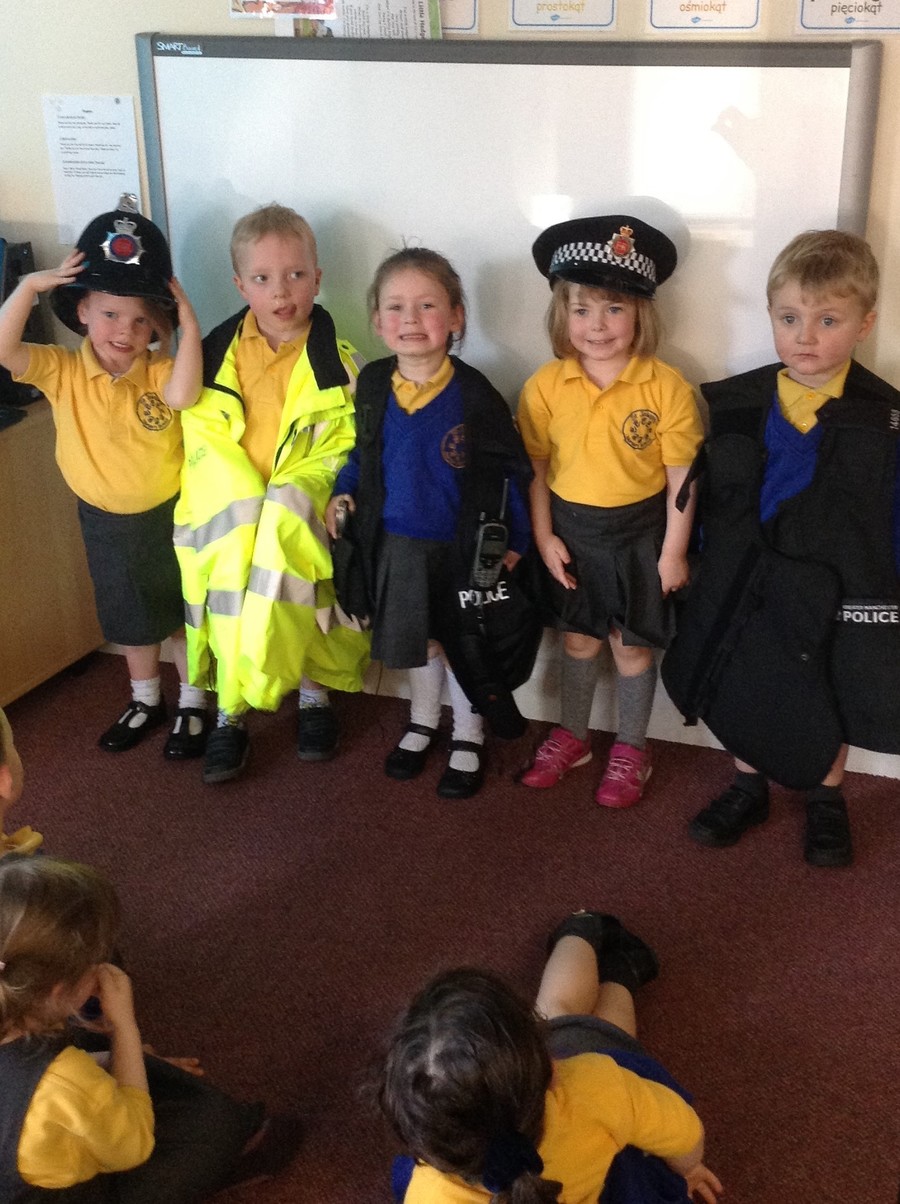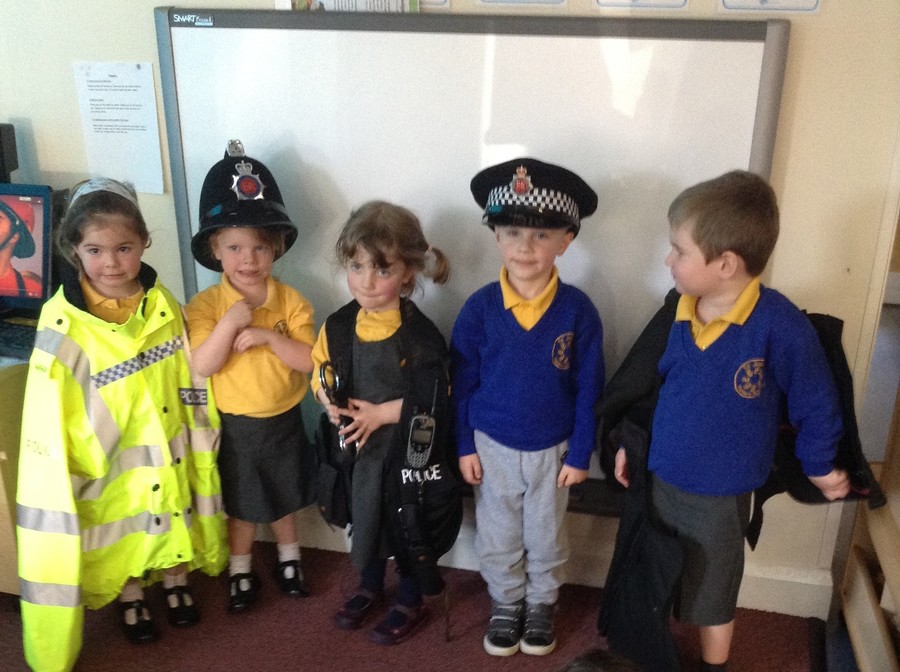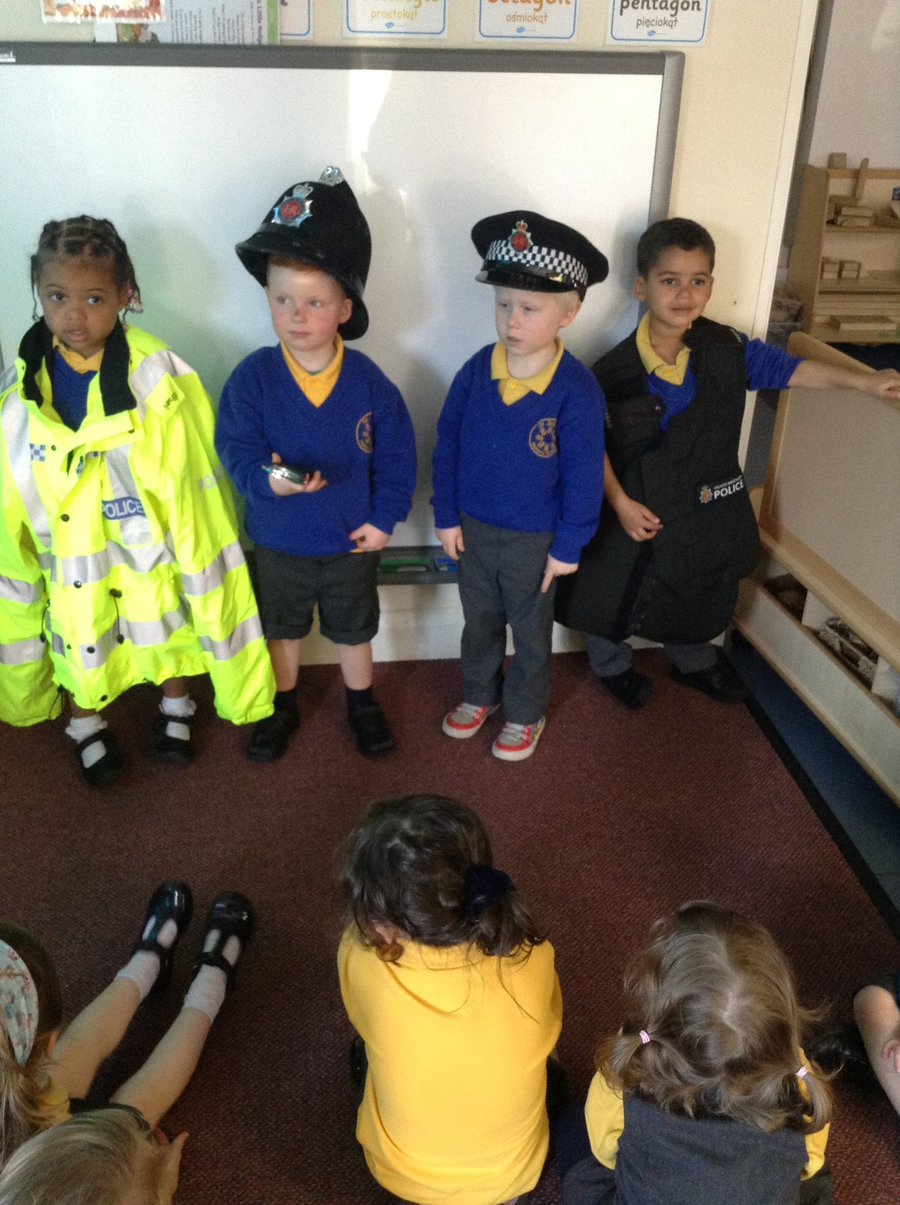 Look at the children's beautiful drawings of the police visitor.
People Who Help Us

The children have enjoyed dressing up as doctors and nurses in our role-play hospital. They have been naming parts of a face and the body and have been attempting to write their own labels on our hospital display.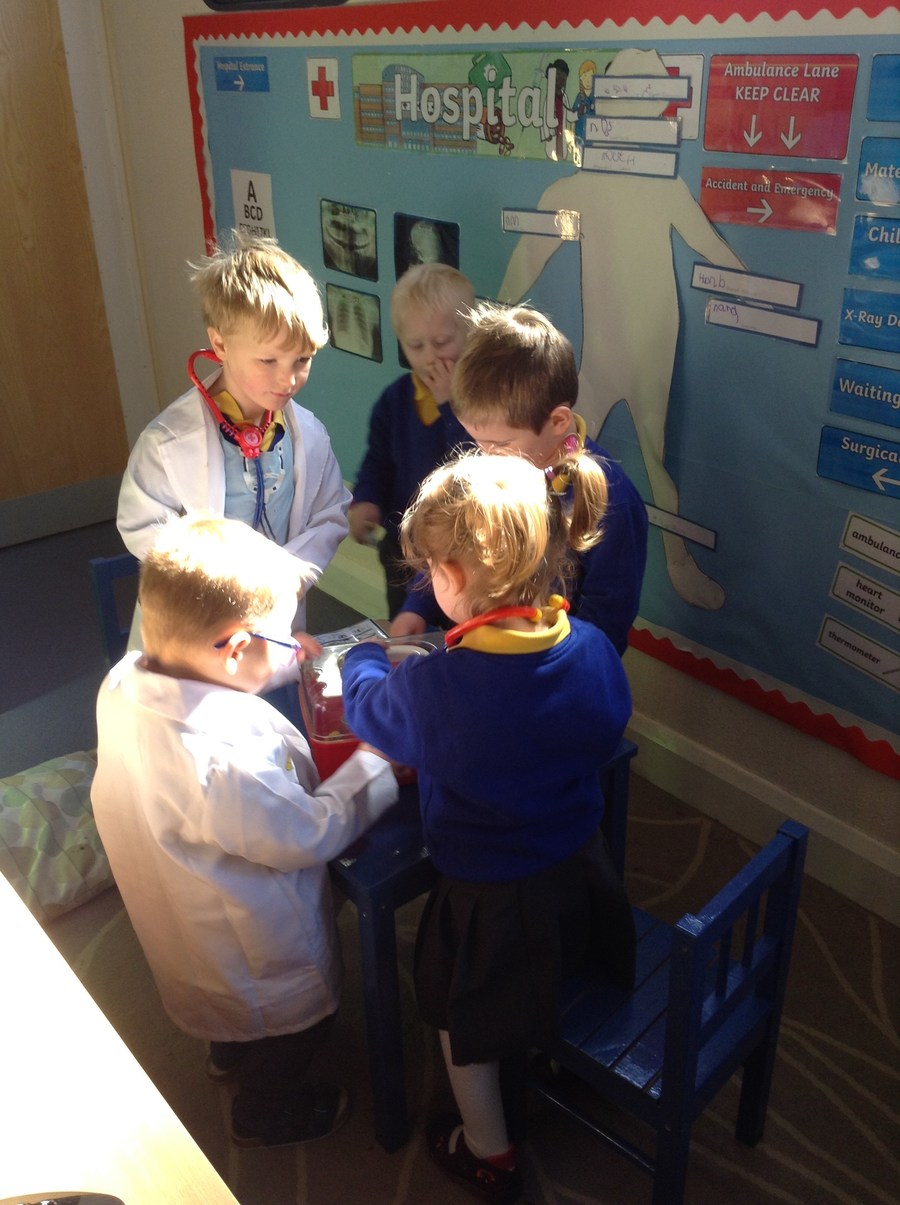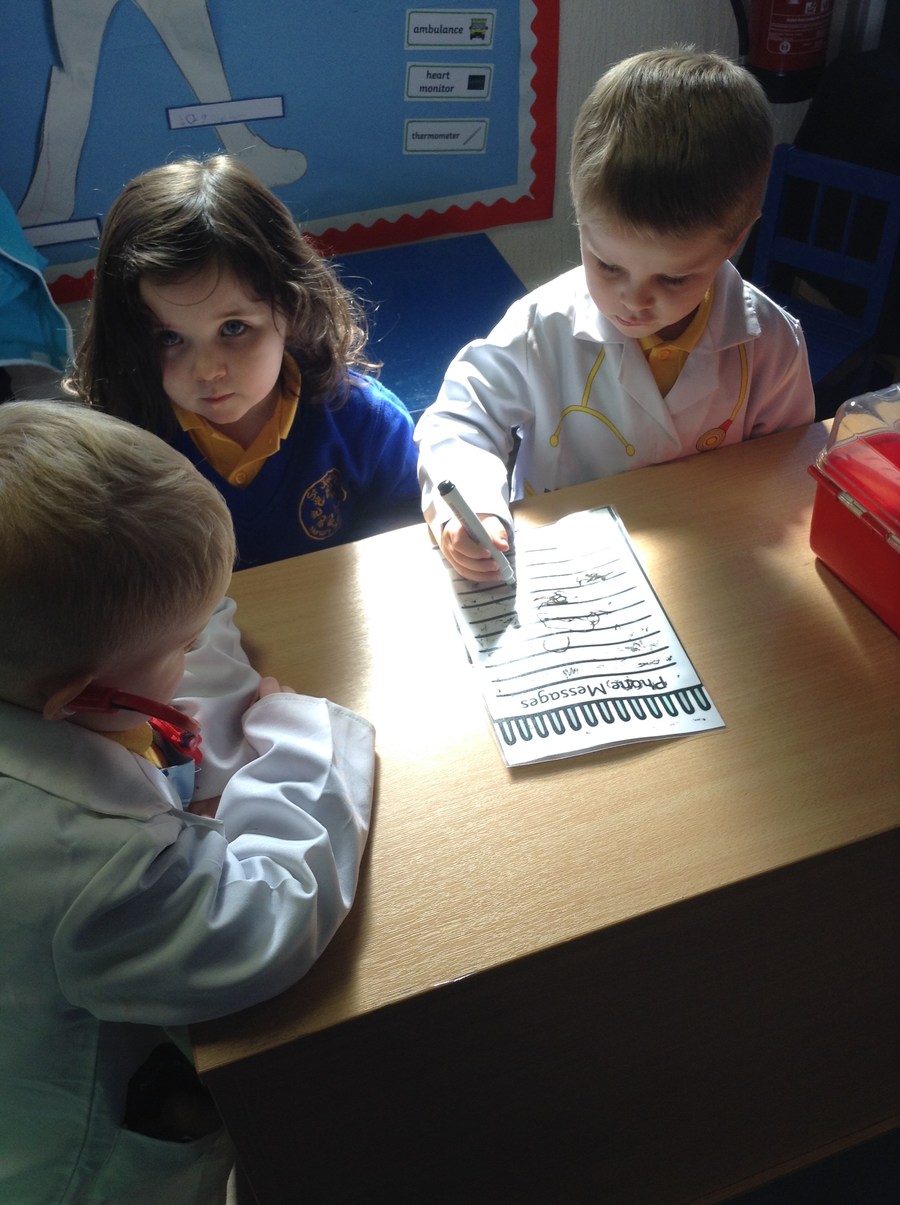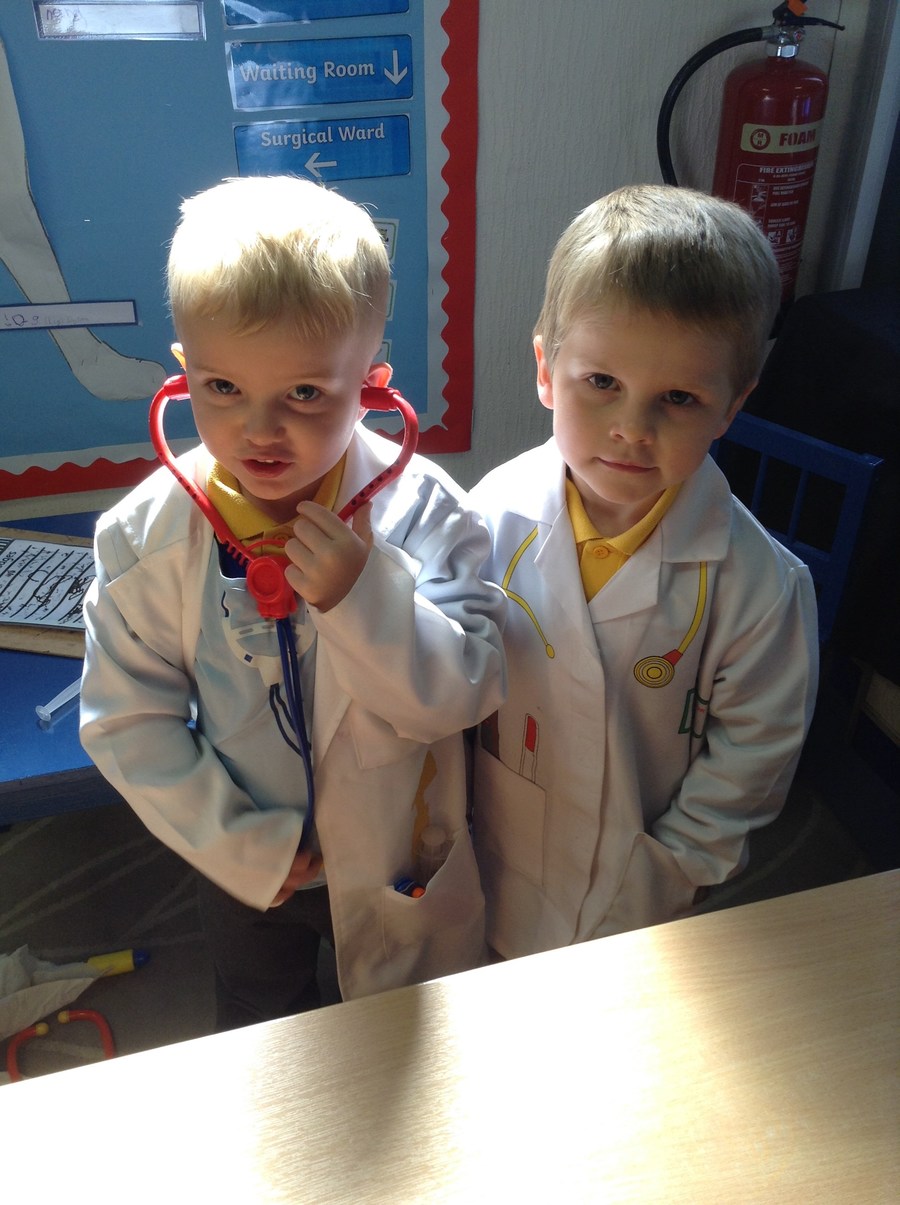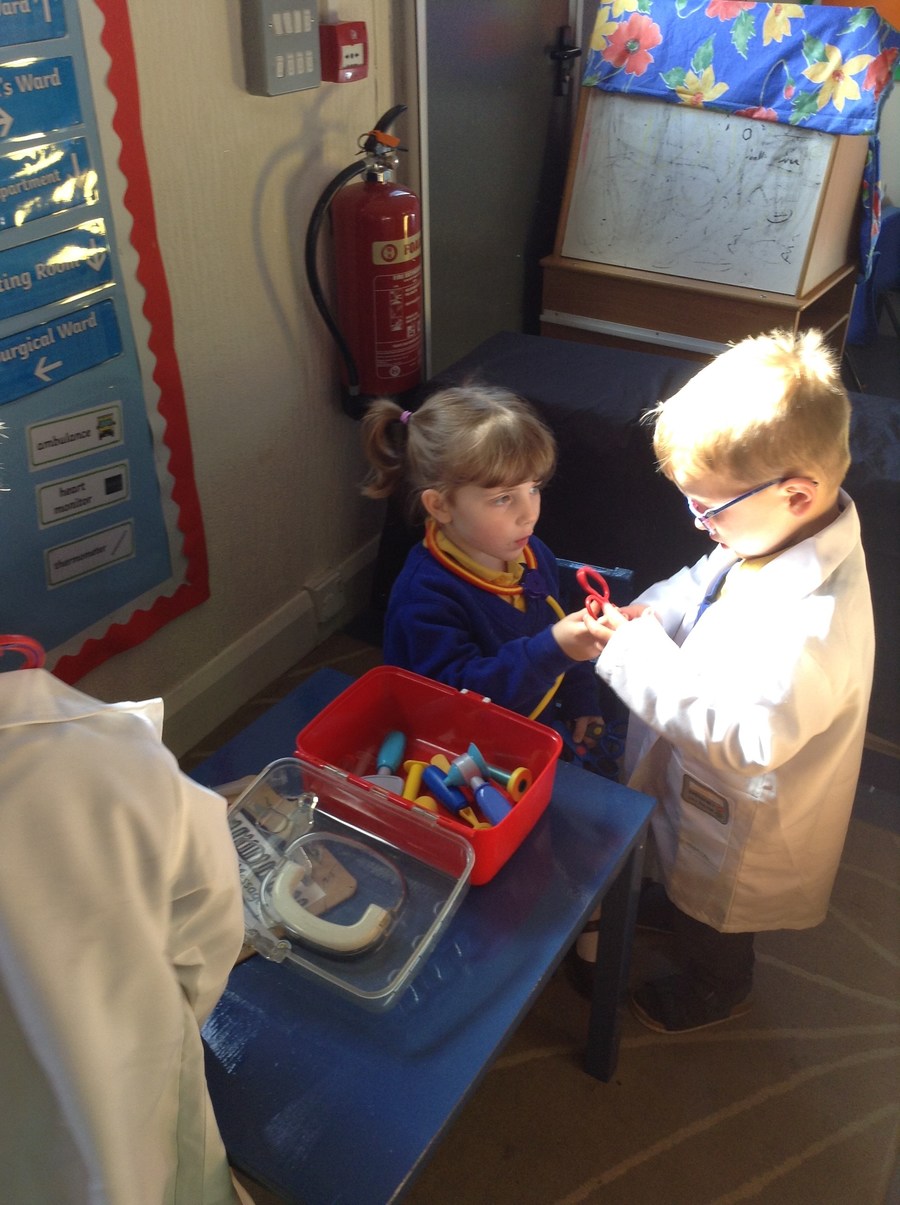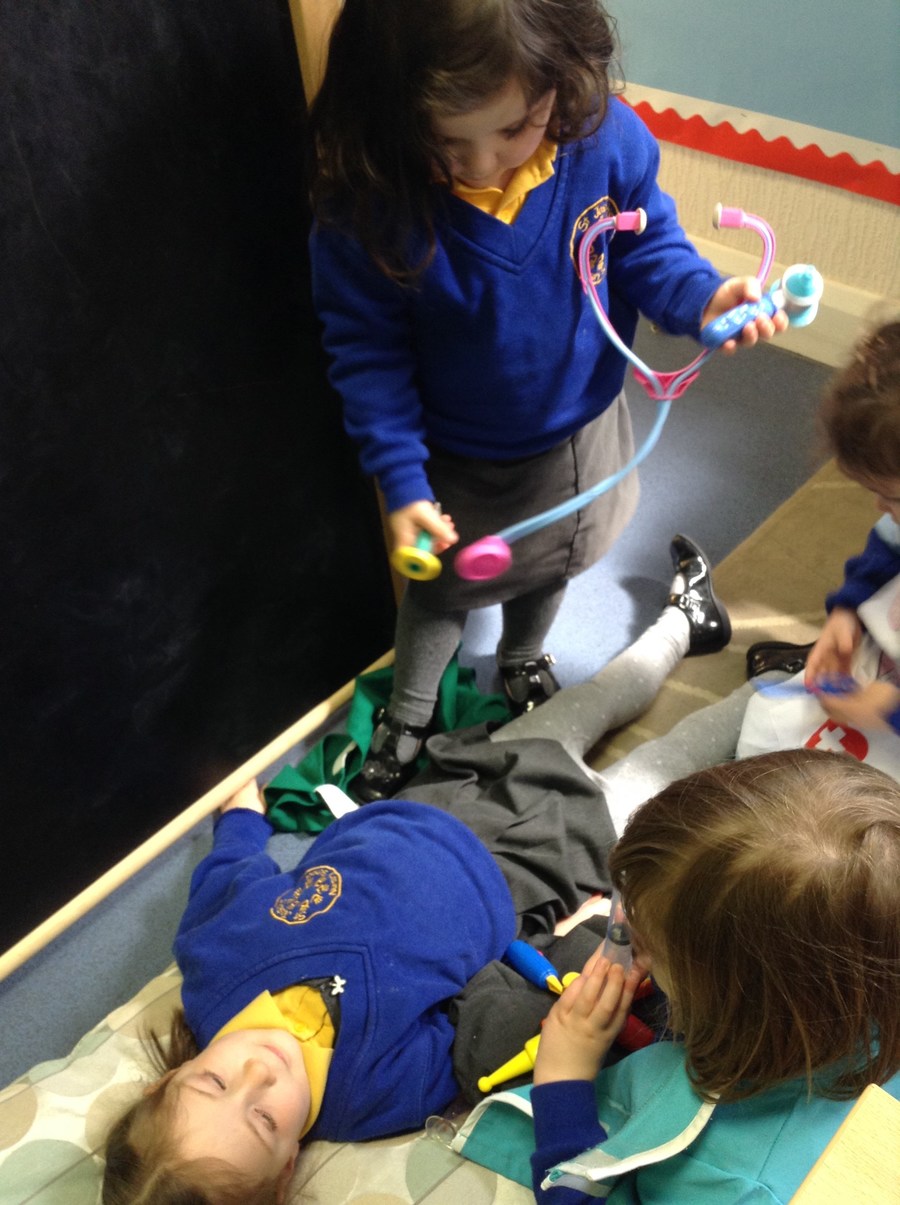 Eating delicious ice-creams to mark St. Joseph's Day. The sun was shining!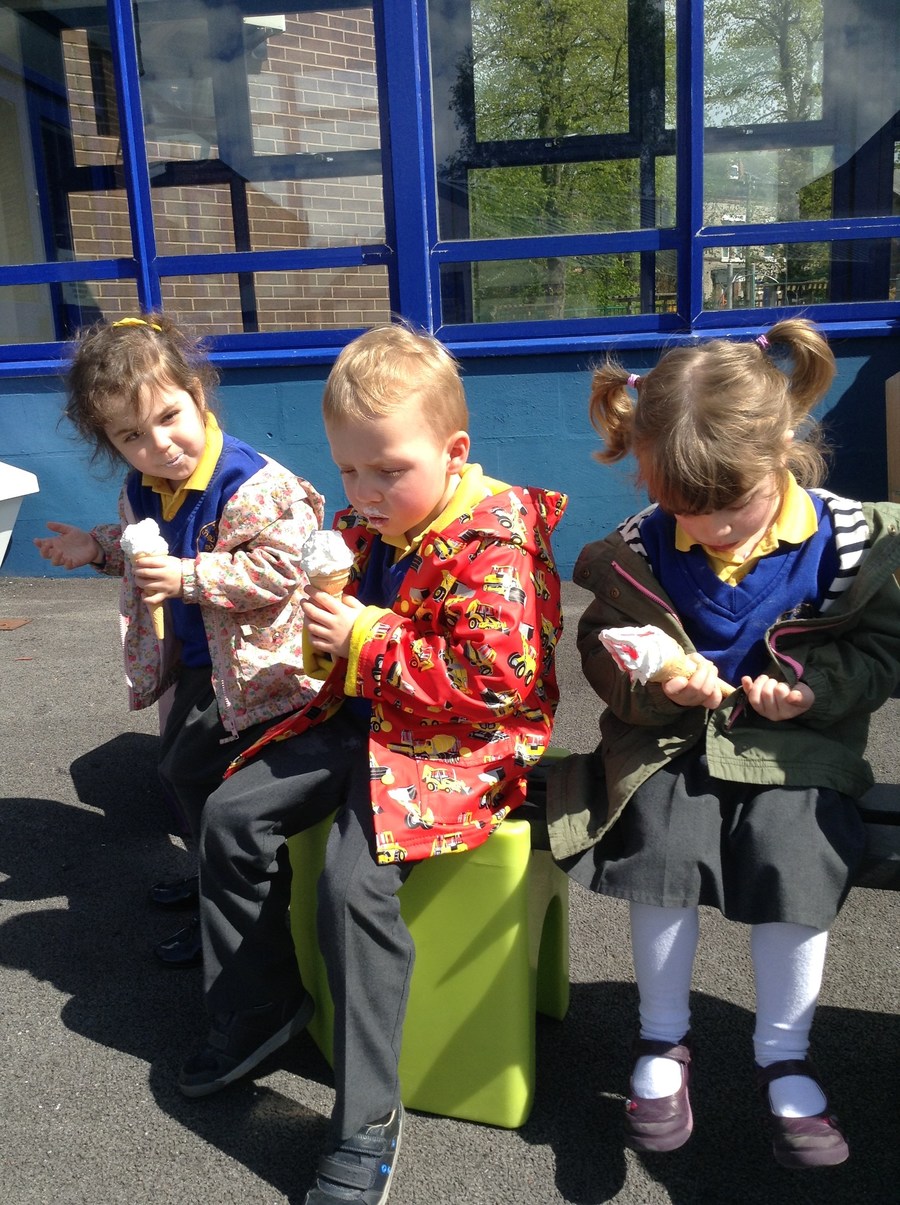 Journeys
The children have enjoyed engaging in imaginative play in our airport role-play area. They have been very busy mark making, such as writing labels for suitcases and making lists of things to take on holiday. In maths we have been talking about weights and measures. The children have incorporated weight in role-play by weighing suitcases and bags using weighing scales.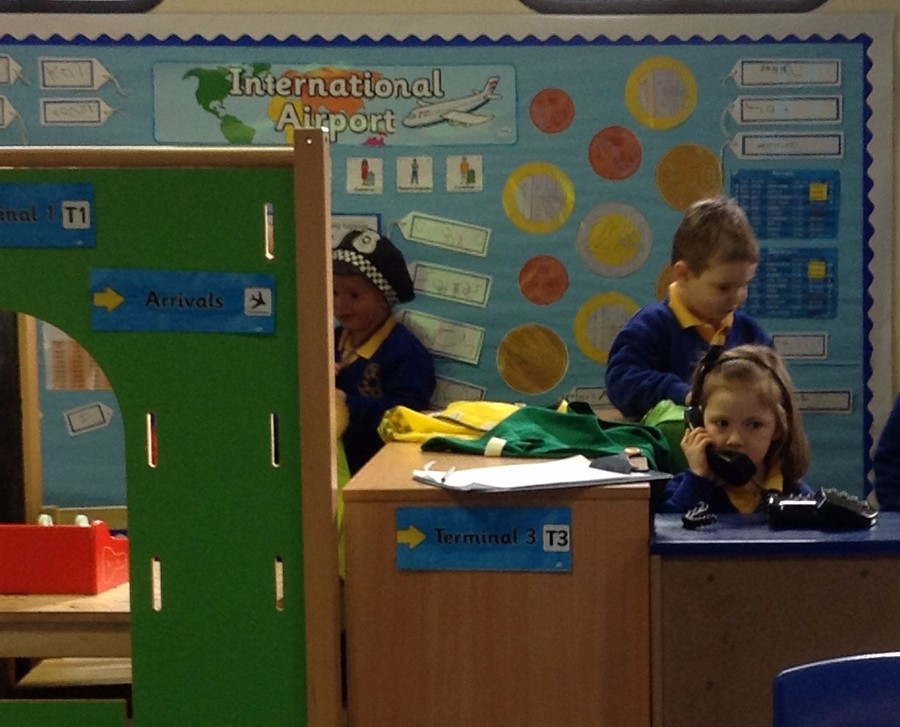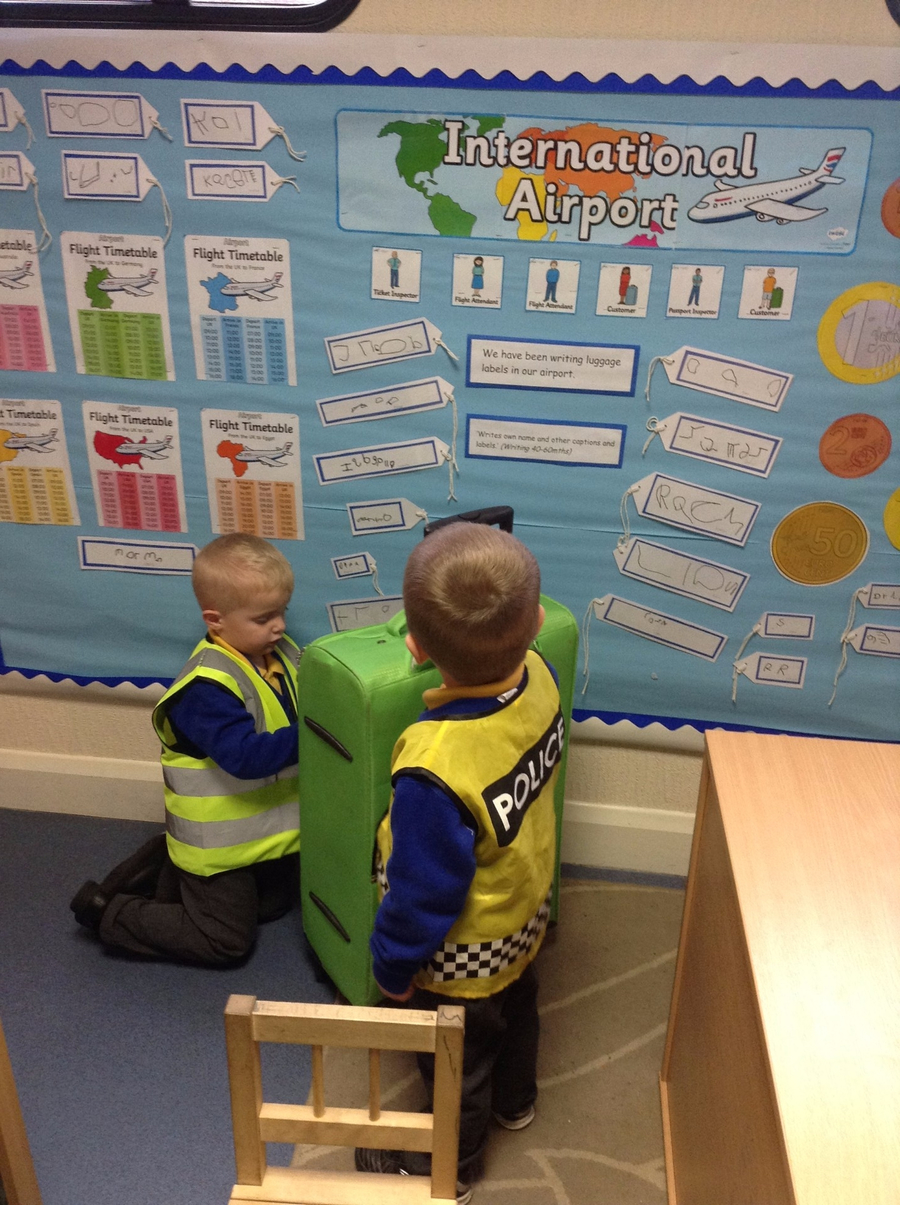 World Book Day
We celebrated World Book Day on Thursday 2nd March by sharing our favourite stories with our friends.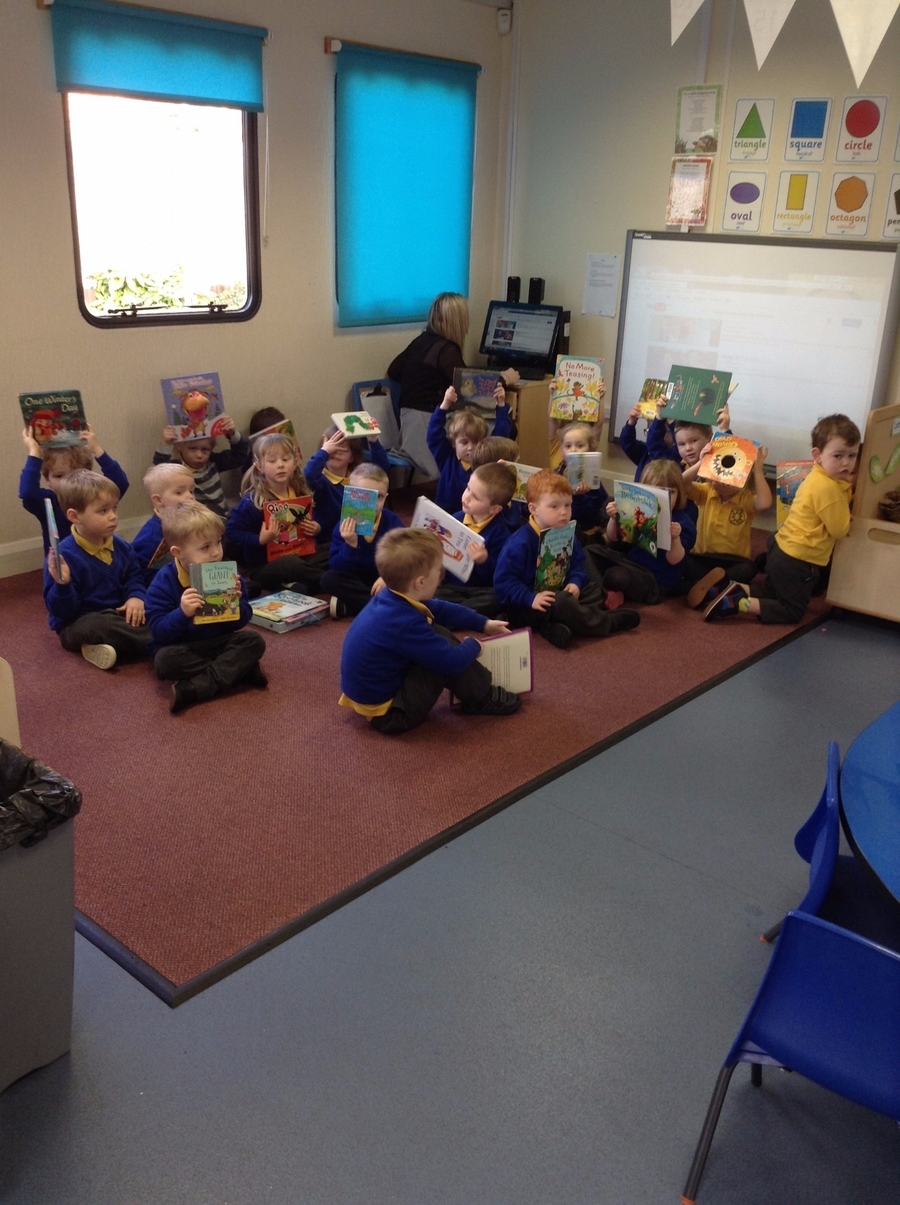 Shape and Space
The children have enjoyed making arrangements with shapes and sorting them into different groups.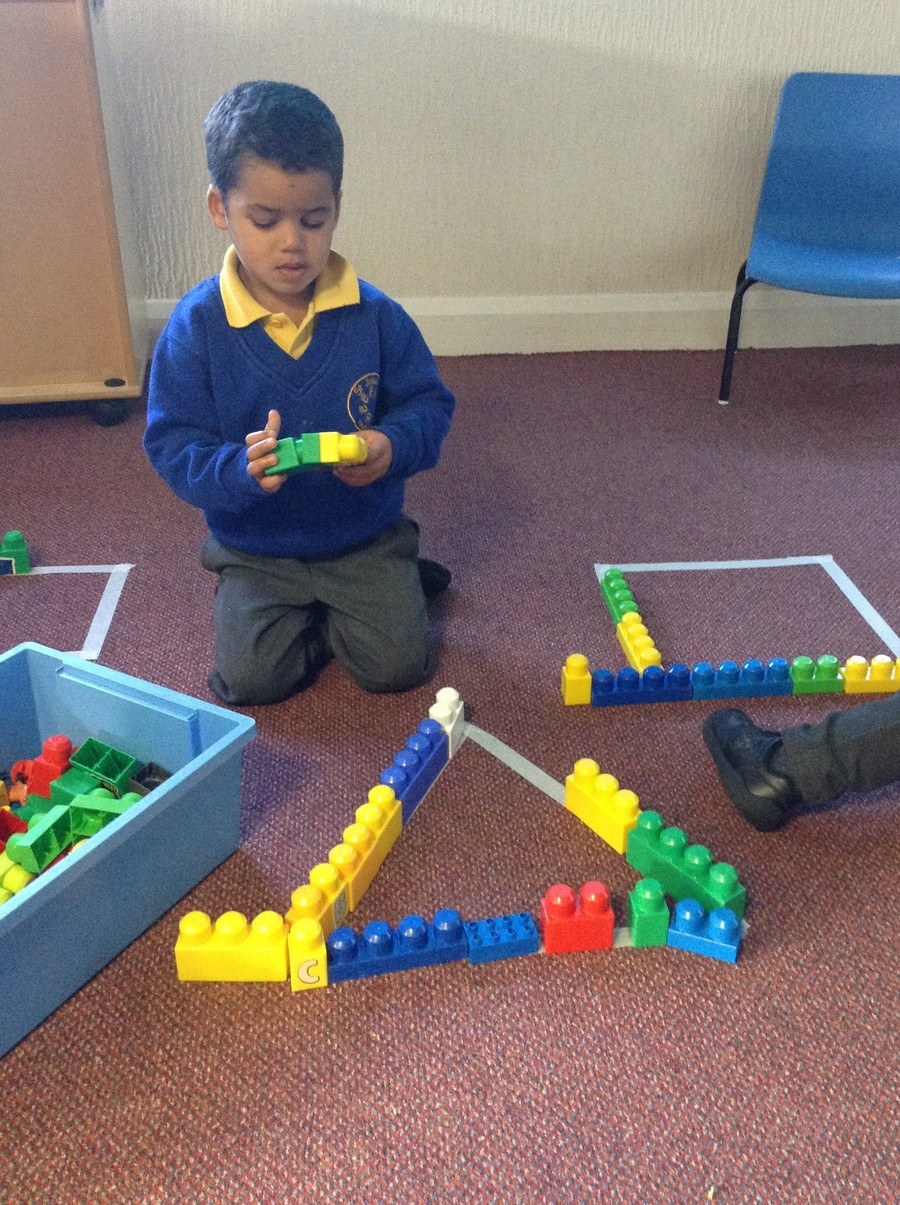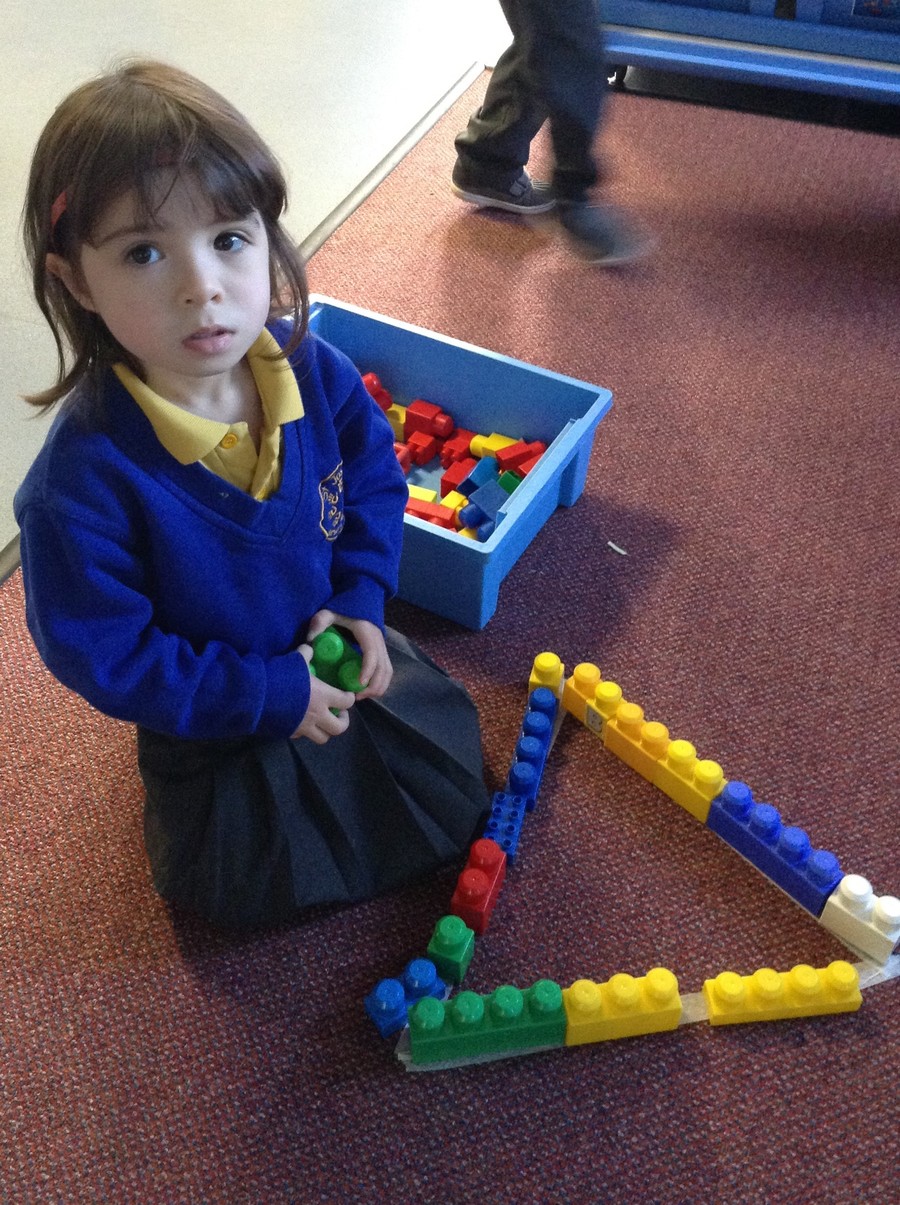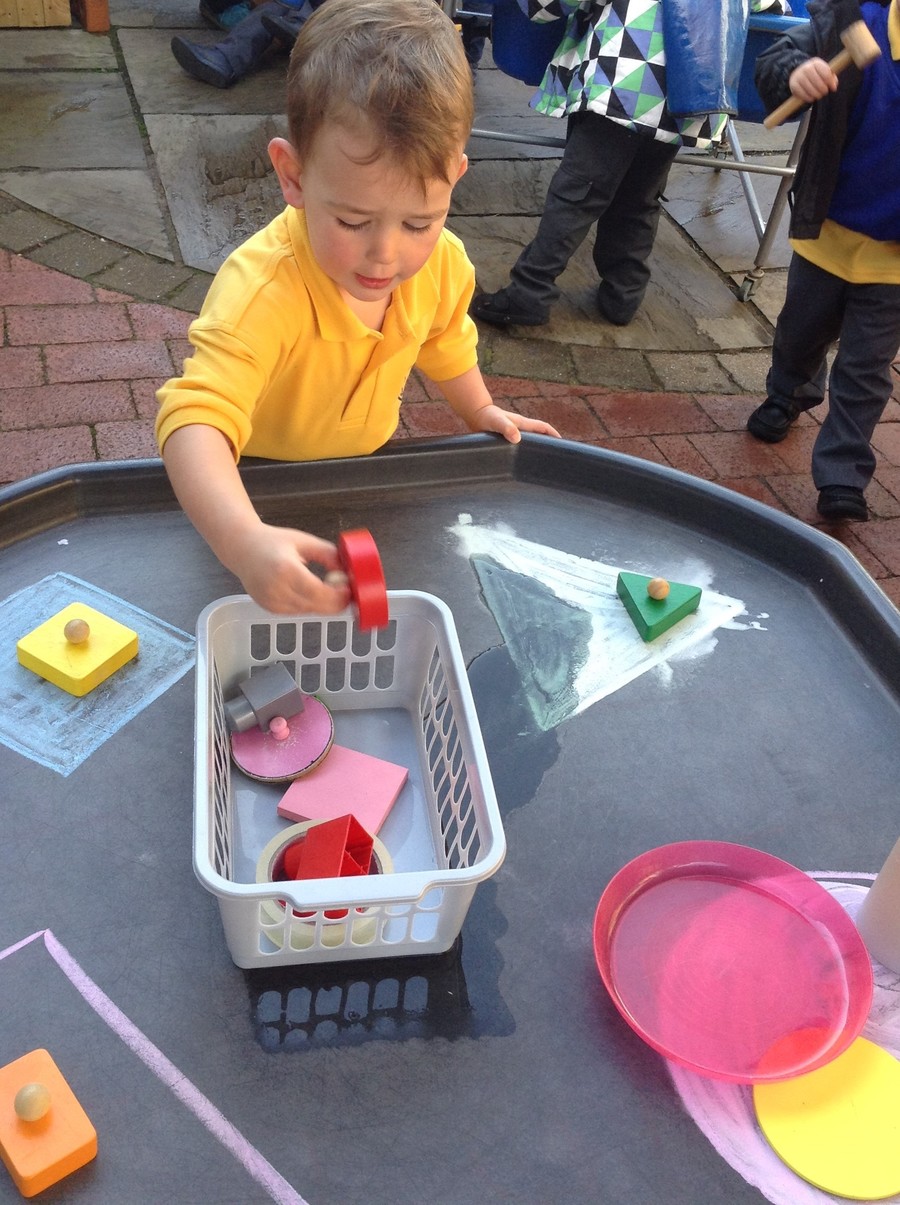 St. Joseph's Church
The children visited Father Stephen and he talked to them about some special features of our beautiful church.