"Praying together, Learning for life, Caring for all"
Our school is a lovely place where all are welcome and every person is valued. Whatever the needs of your child and whatever special interests they have, we aim to ensure your child thrives, feels safe, has fun and enjoys success.
St Joseph is our patron saint. He was a hard working man who loved his family and God. We work hard too to be the best we can, but love of others and of God is as important to us as academic achievement. When OFSTED last visited us, they thought we were outstanding in all areas, and we work hard to stay that way. Teachers and support staff here show great dedication to the children, and we aim to make our curriculum lively, exciting and full of challenge. This makes our school a vibrant and happy place, where there is never a dull moment!

Headteacher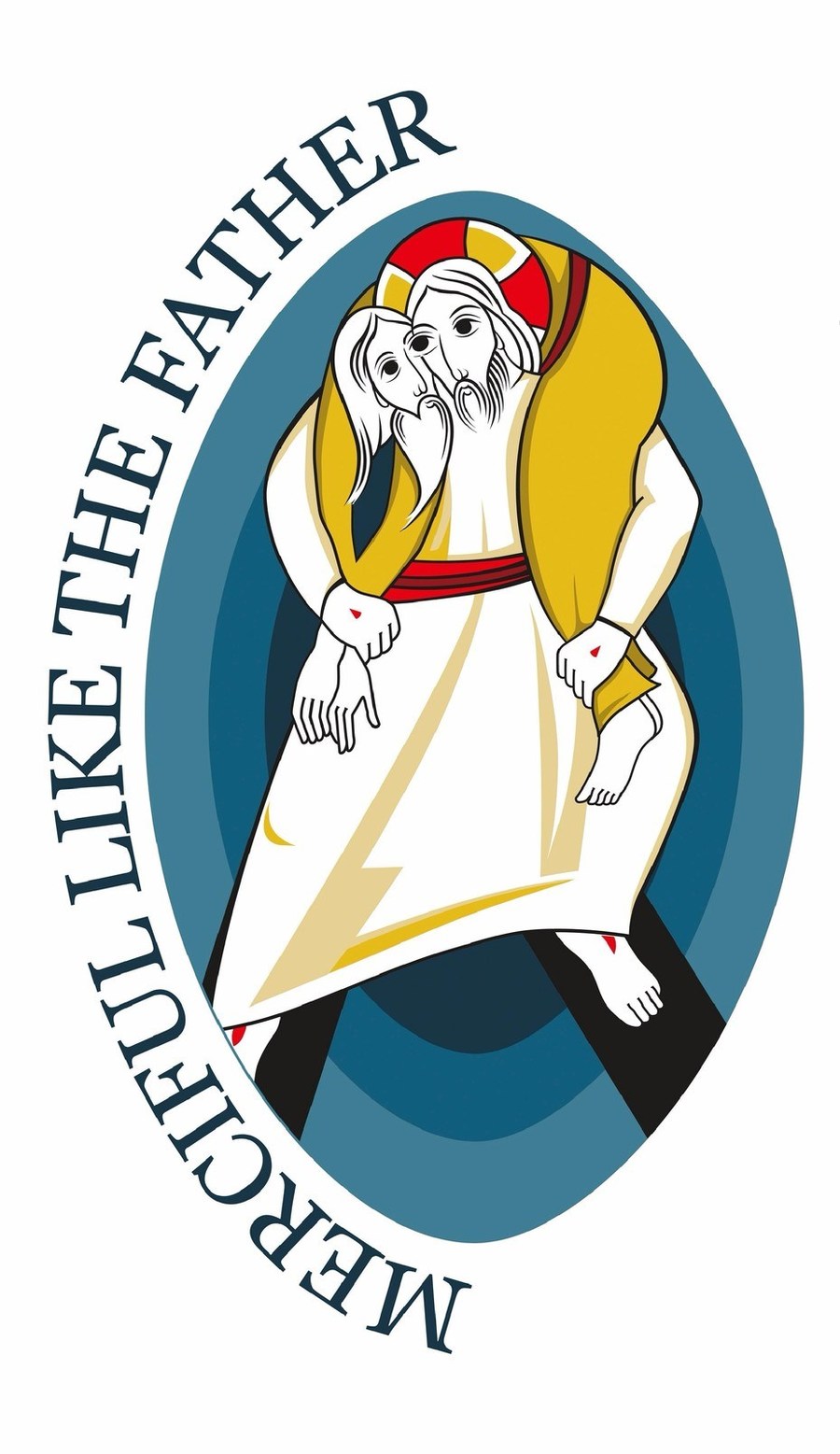 Latest School Calendar, Sports Calendar Events
Ramadan

15

May

2018

Year 1 Sports day

21

May

2018

9:15 am - 10:30 am @ St Joseph's School

Year 2 Sports Day

21

May

2018

1:00 pm - 2:30 pm @ St Joseph's School

Yr 3 Sports day

22

May

2018

9:15 am - 10:30 am @ St Joseph's School

Y2 Chester Zoo

22

May

2018
James from Mad Science came to visit the children at St Joseph's for two special assemblies. The children and teachers were able to help James with his exciting experiments, which included spinning a cup full of water and making a rocket blast off! Mad Science after-school clubs are starting in October and our keen scientists can't wait!
Ten Ten Theatre Visit St. Joseph's
We all enjoyed watching the performances from the Ten Ten Theatre Company, who performed for the Infants, Years 3 and 4 and Years 5 and 6 throughout the day. Each of the plays had an important message about how we can look after each other.
Wednesday 9th September 2015 was a very special day, as Queen Elizabeth II became the longest-serving monarch in British history. At St Joseph's we marked this historic event with a special service in the playground. In class we wrote letters to the Queen, made crowns and enjoyed an afternoon tea!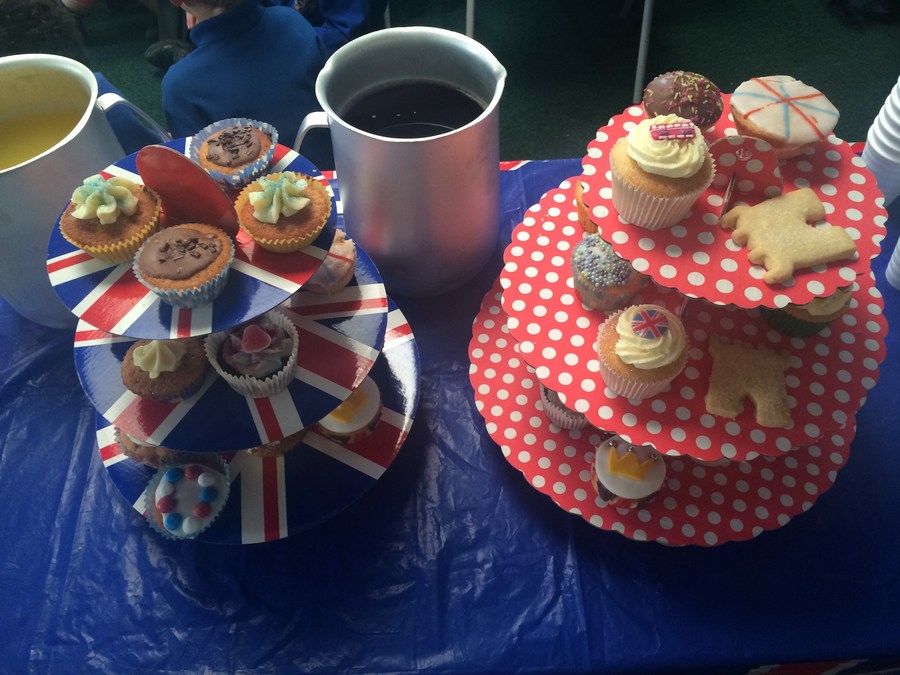 Being Headteacher for one day
Miss Hilton has had a wonderful day today as Headteacher. You can read all about her day in her official letter to parents! Here are a couple of photographs from her day at work!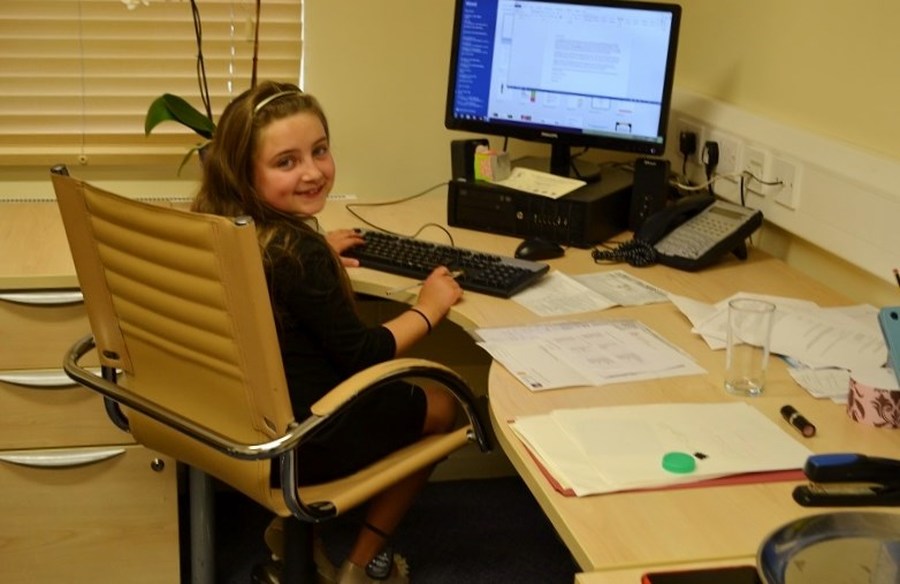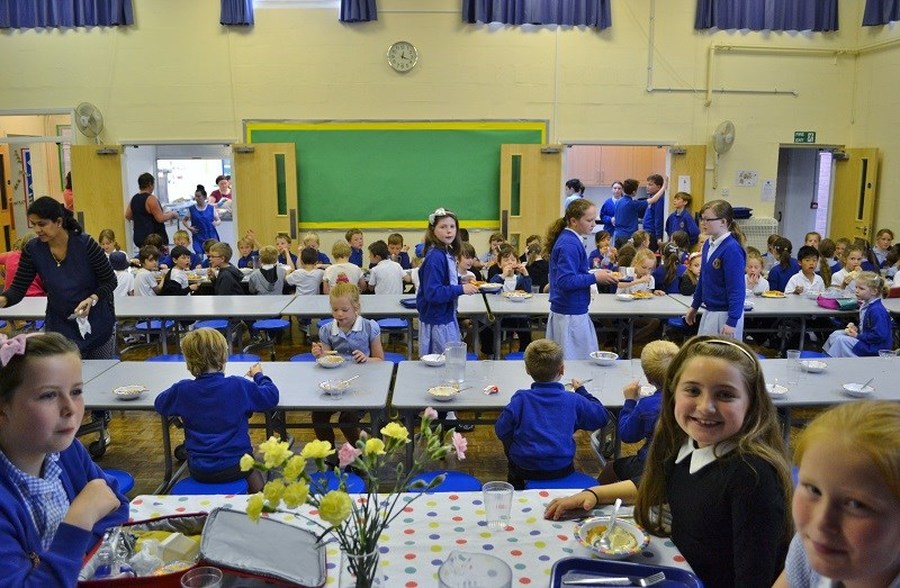 News
Congratulations to St Joseph's hockey team - Greater Manchester champions for the second year running! Well done to all players and to Mrs Cox, hockey coach.
St Patrick's Day
Thank you to the PTA and all who took part in organising the St Patrick's day event at St Joseph's. Guests were able to enjoy performances from our very talented musicians, singers and Irish dancers, whilst enjoying traditional Irish refreshments.
Heaton Mersey Festival
Congratulations to all of the children who took part in the Heaton Mersey Festival on Saturday 14th March. Teachers received glowing feedback from all the adjudicators about the high standard of the performances given by every member of St Joseph's. Well done!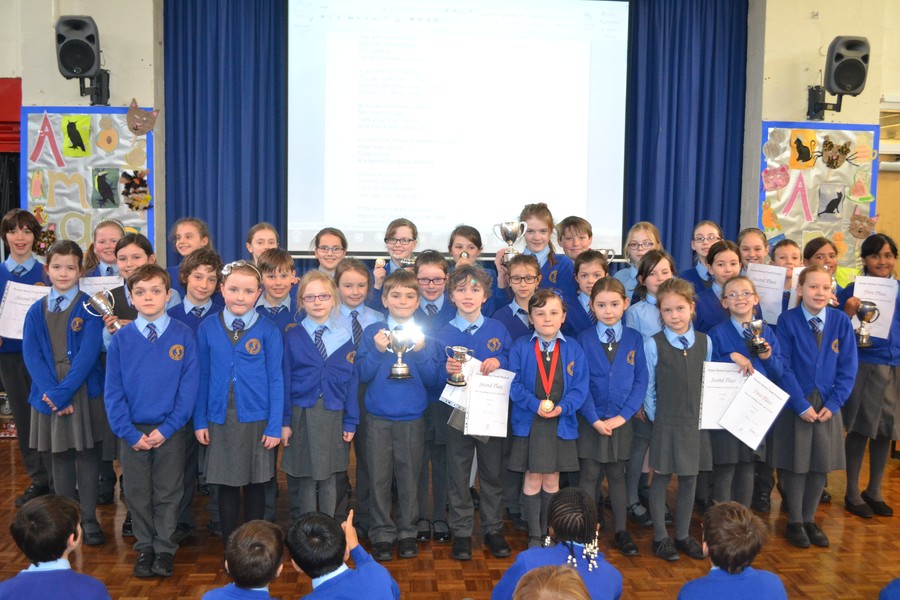 Lenten Fundraiser Mothers' Day Sale
A special thanks to all parents who supported our annual Mothers' Day Sale. The generous donations of gifts were greatly appreciated and helped to make the event a true success!
Y4 Residential - York 2015
Here are year 4 enjoying their fantastic residential trip to York. During the visit, they found out all about the battle for York between invaders and settlers during fantastic workshops at the Yorkshire and Castle Museums as well as the York Minster. Another highlight of our wonderful trip was a visit to Betty's for some delicious afternoon tea!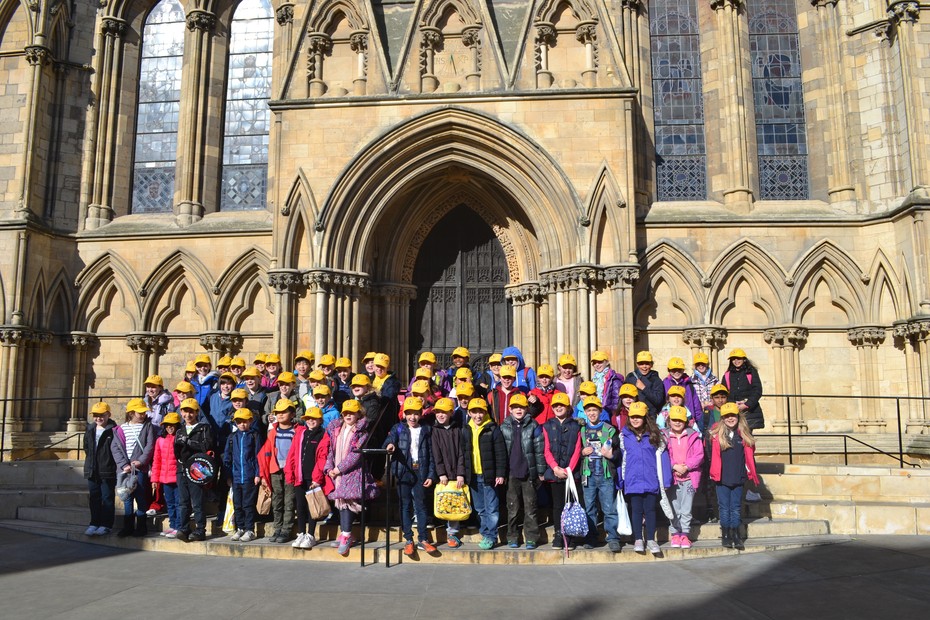 Thank you to all the children and staff who have helped us achieve Outstanding in our RE Inspection.
Thank you for supporting Fairtrade Fortnight. The children enjoyed their drink and biscuit!
Thank you for your generous donations on Family Fast Day.
December 2014
Congratulations to our school choir on receiving a standing ovation for their outstanding performance at the Hidden Gem, Manchester.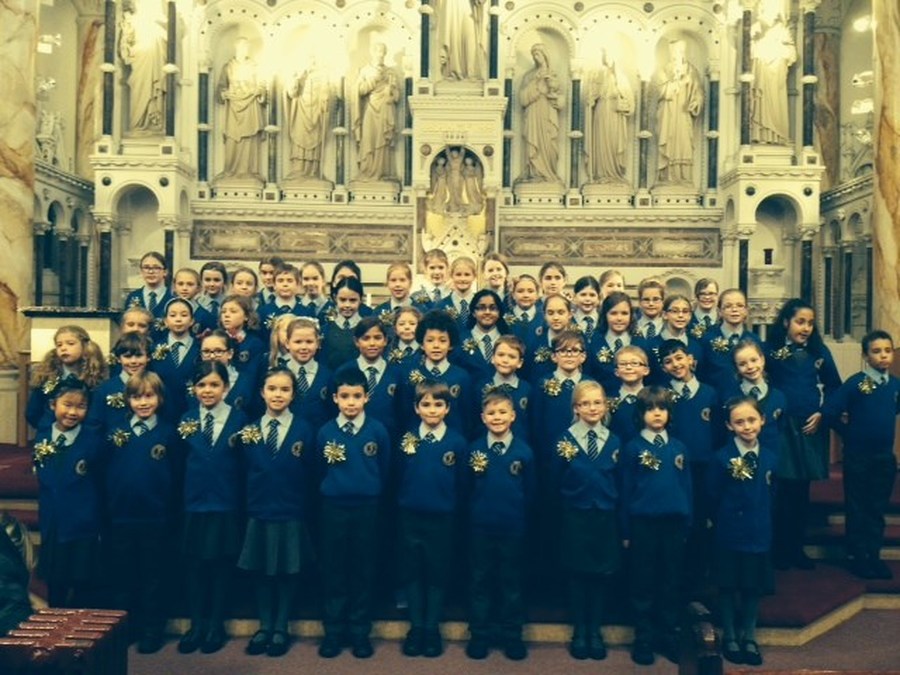 Breaking News!!!
St. Joseph's in the top 4% for achievement in Mathematics and the top 5% for overall achievement!!!!
Well done St.Joseph's children!!
St. Joseph's School
ranked 36th in the Sunday Times top 500 primary schools!!
Congratulations!!
TRAFFORD TEAM OF THE YEAR!
Congratulations and thanks to our girls' football team! Voted Trafford team of the Year 2014 at a ceremony at Manchester United on Friday, 28th November! Well done also to Malachi who recited his wonderful football poem about Manchester City........ at Old Trafford!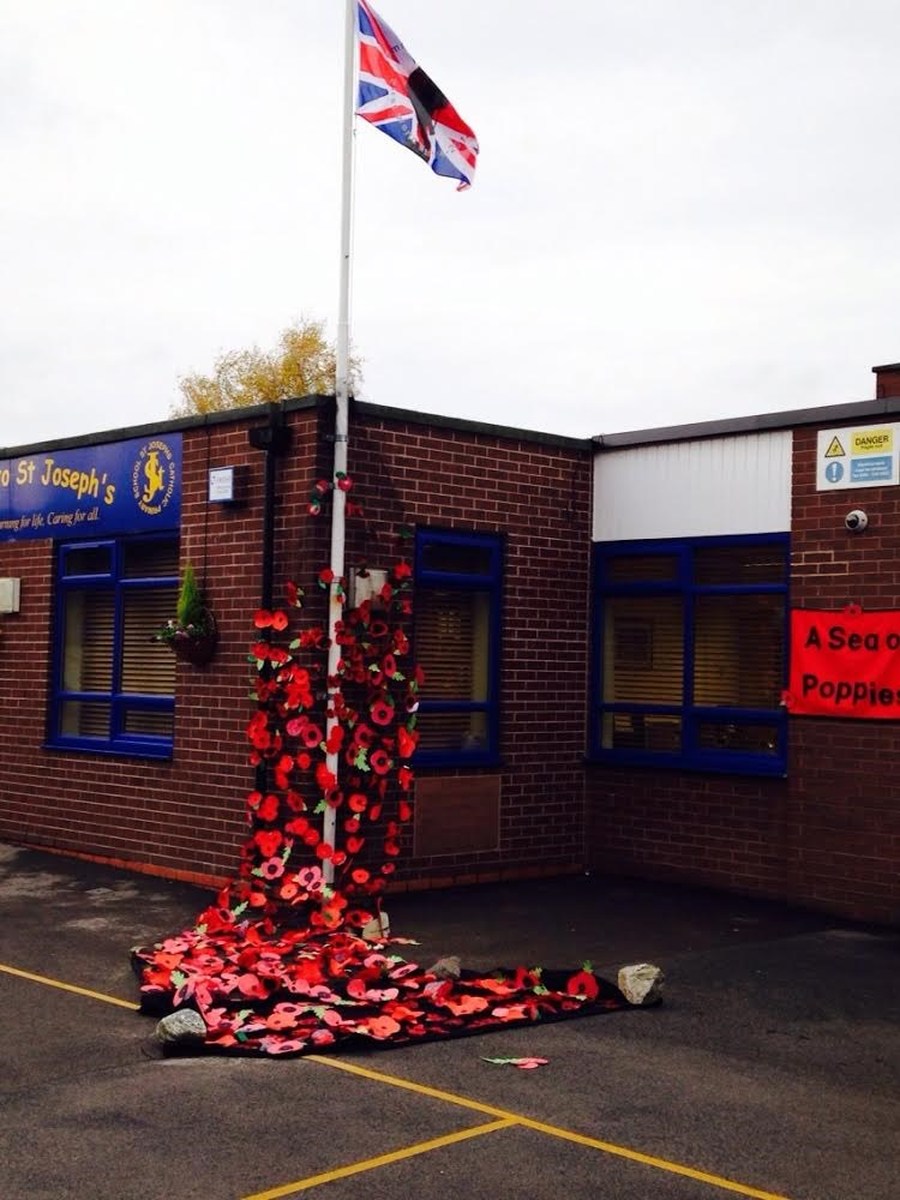 The Musical Evening was absolutely fantastic!
Congratulations to all the children who took part, parents and family members who came to watch and our generous parents who donated scrumptious cakes for the interval!
Help for Heroes
Thank you for supporting our Help for Heroes Day Afternoon Tea and to Y6 for their very moving
Help for Heroes Presentation.
Thank you,Thank you,Thank you!!! Your generous donations at our Harvest Mass have been delivered to Cornerstone in Manchester.
We are delighted to welcome The English National Ballet to St.Joseph's!
St. Joseph's Twitter Service