Year 1
Our Year 1 classes have been very busy. The children have enjoyed finding 1 more and 1 less in Maths, making alien masks in art and writing letters in computing.
Year 1 Walk into Sale
Year 1 had a great walk into Sale town centre. We looked at the buildings and what they are used for. The Bean and Brush cafe made us all delicious hot chocolate, with chocolate sauce and marshmallows.
Year 1 Nature Walk
In Year 1 we have been learning about some of the plants and animals that live in our School grounds. We went on an Autumnal walk to see what we could find...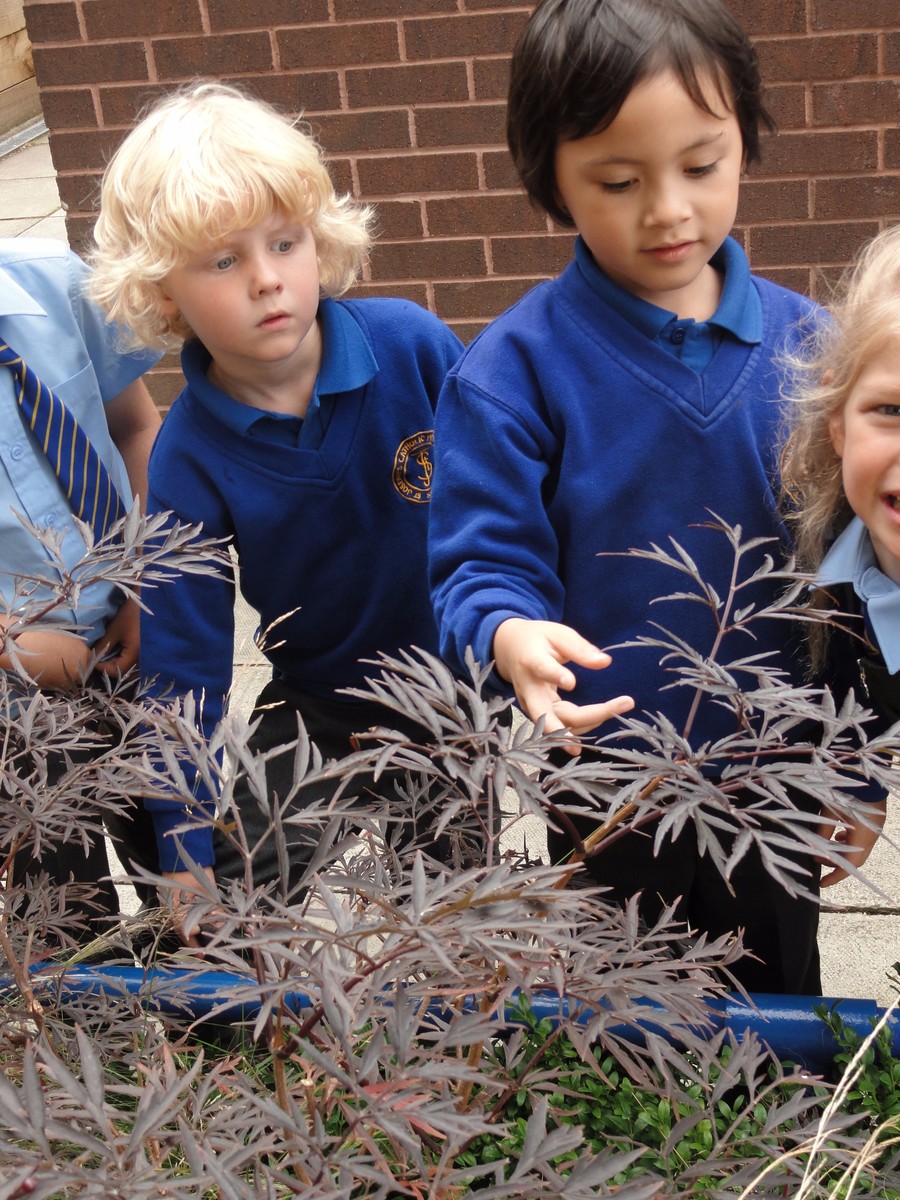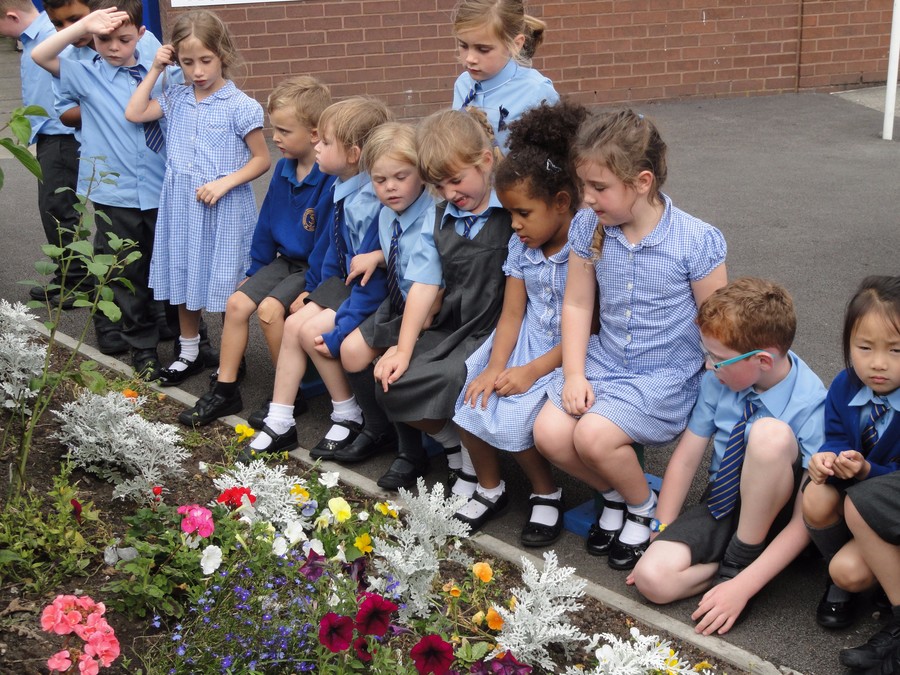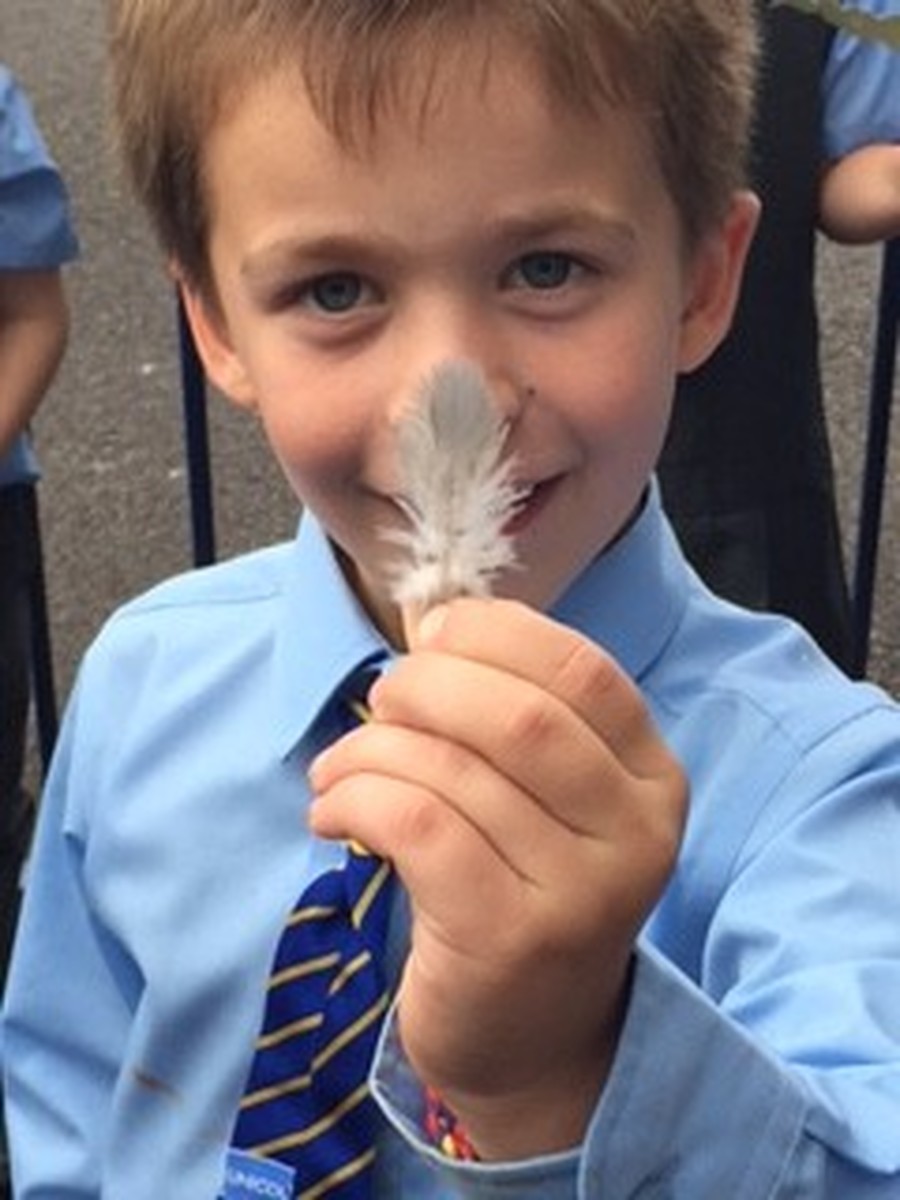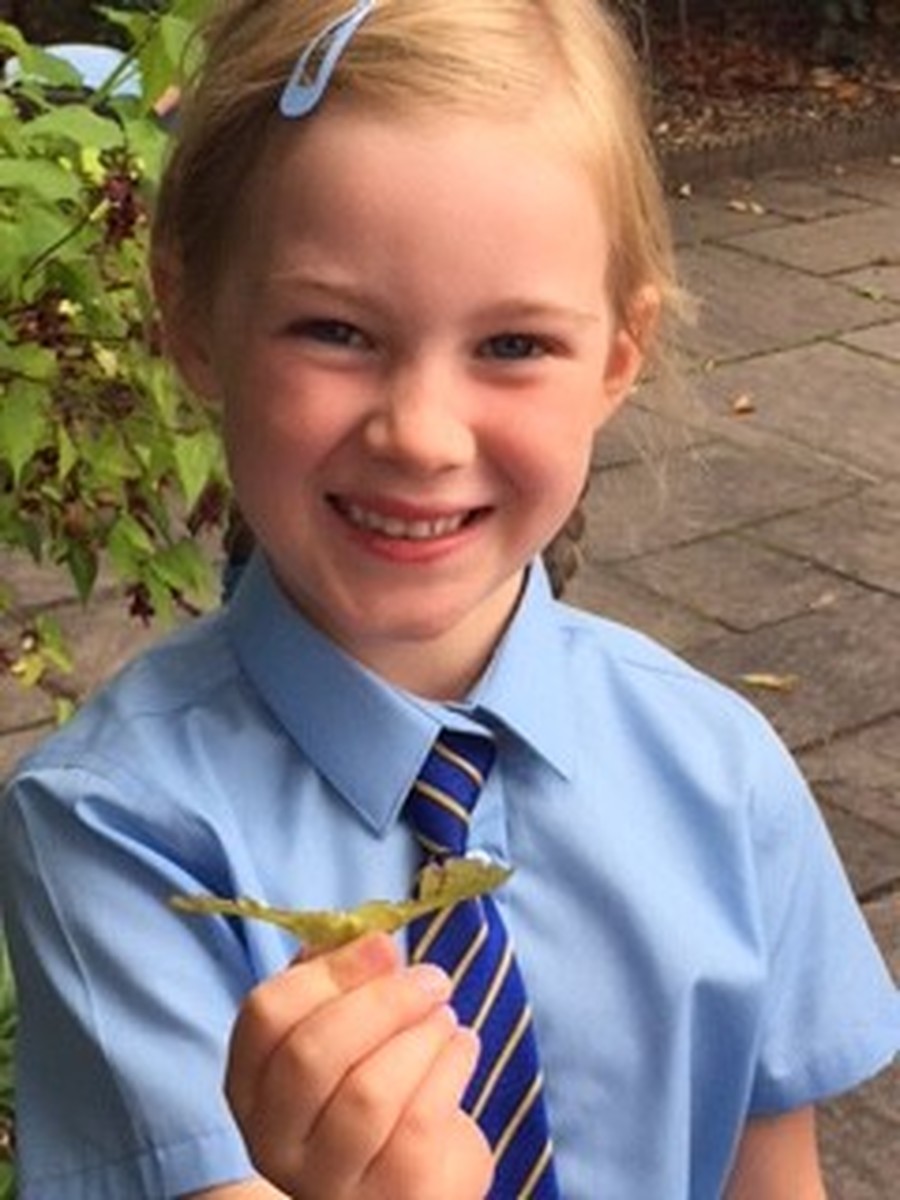 The Year 1 team would like to welcome all the children to Y1 Pine and Y1 Cedar 2016 -2017! It's going to be an action packed, fun filled year!
Year 1 had a ROARSOME time at Knowsley Safari Park. We loved seeing all the different mammals and birds on the safari drive, got close to some insects and reptiles at the safari school and cheered on the sea lions during their entertaining show. A well deserved lunch gave us energy to take on the birds of prey and walk around the rest of the safari park to spot some tall and heavy animals.
How many different animals can you spot in the photographs?
Science week overflows with fun!
Fundraising during Lent was a tasty task in Year 1. We had a wonderful selection of treats to offer and lots of happy customers. A big thank-you to all the bakers involved.
Year 1 enjoyed a fun filled day at The Whitworth Art Gallery in Manchester as part of their Stories From Around The World topic. The children hunted out clothes, textiles and wallpaper from around the world in the different gallery areas, sketching as they went. They made a collage using electrical tape and wove different materials through wire to complete two pieces of art work during the day.
The weather was kind enough to let the children venture out into Whitworth Park on a welly walk, where they investigated the sculptures hidden in the park, with just enough time for a little play before the journey back to Sale. What a busy day!
In DT this half term the children took inspiration from different stories from around the world to design, make and evaluate their finger puppets.
Can you guess the characters they have made?
We have been learning how to do multiplication in Y1AM
We hope you enjoyed the Year 1 Nativity. We're sure you will agree that it was a truly amazing performance by each and every child who helped to tell the story of Jesus' birth.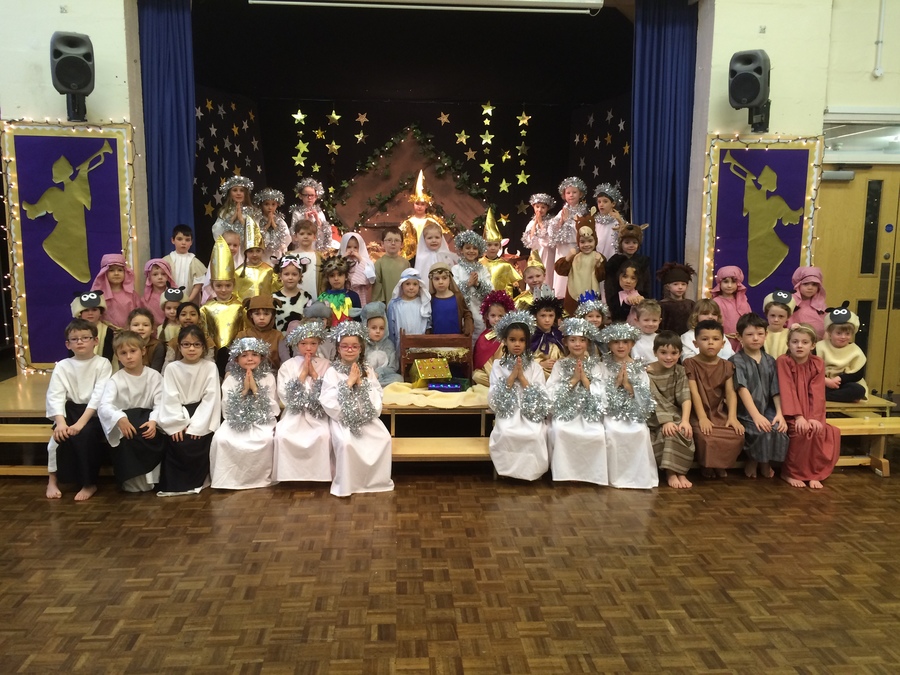 The children used their weighing and measuring skills to make some delicious Christmas biscuits.
It was definitely the tastiest maths lesson of the year, yummy, yummy!
Year 1 have been looking at how toys have changed through the decades. All the children brought their teddy friends to school so they could compare similarities and differences between teddies today and in the past.
There were lots of big cuddles in the classroom that day!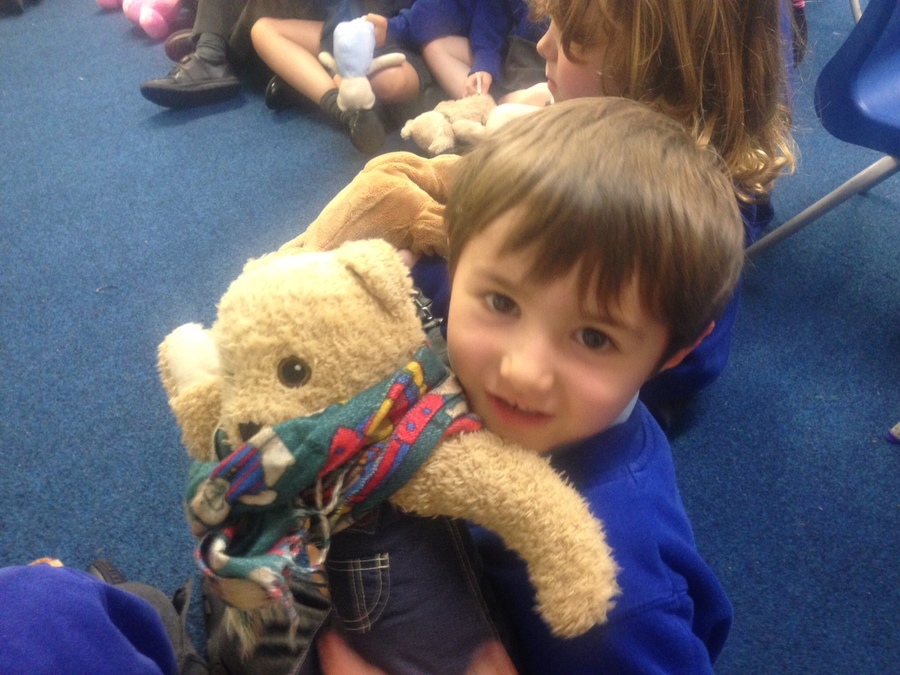 We have been out and about in our wonderful local environment.
Using directional language, we navigated our way around our route and spotted some key land marks on the way such as the Town Hall, Sale Tram Station, the Post Office (shhh, we can't tell you why) Sale Library and ... The Bean and Brush where we stopped for a cheeky hot chocolate (with marshmallows!).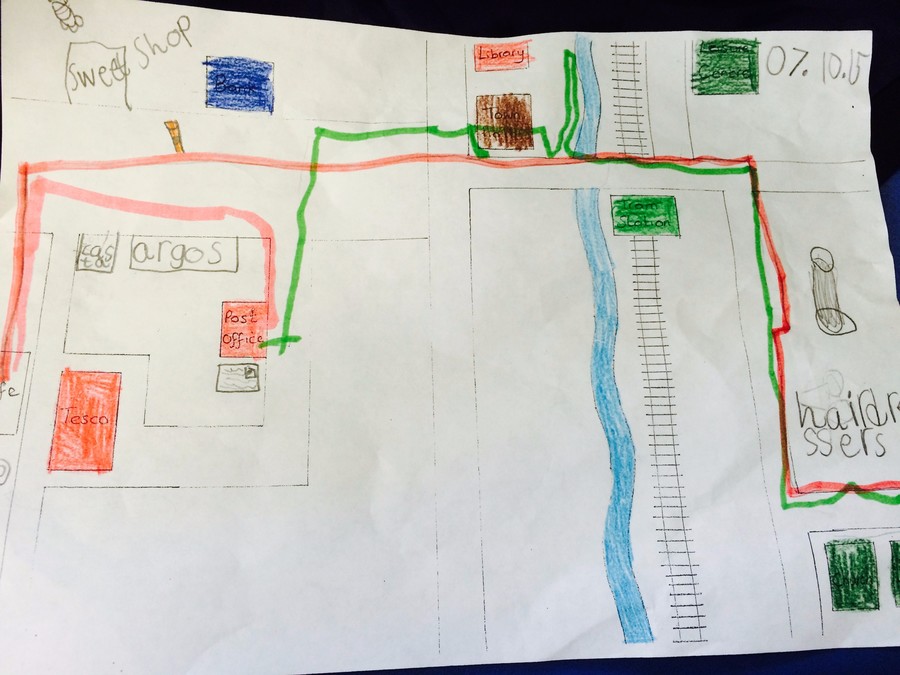 This week in Year 1 we have had great fun designing and making a shoebox home for Martin the alien. We collected yoghurt pots, bottle tops, cereal boxes, tubes and other used materials, added a little alien magic and the results were out of this world!
Welcome to Year 1 2015 - 16
Thanks for a great year!!
A Great Day Out!
Year 1 are super excited about their brand new topic 'A Great Day Out' and what better way to start off than with a great day out to Chester Zoo? We all had a wonderful time exploring the zoo to see what animals we could find whilst also finding out some interesting facts along the way. A special thanks to all our parent helpers - your help is invaluable and we couldn't have done it without you!
St. Joseph's Games Day
We were fortunate enough to have the sun shining down on us for the fantastic Year 1 Games Day held at the end of last half term, and what a way to finish off the half term! The children took part in several different sporting events and thoroughly enjoyed themselves whilst learning about the real values of sport.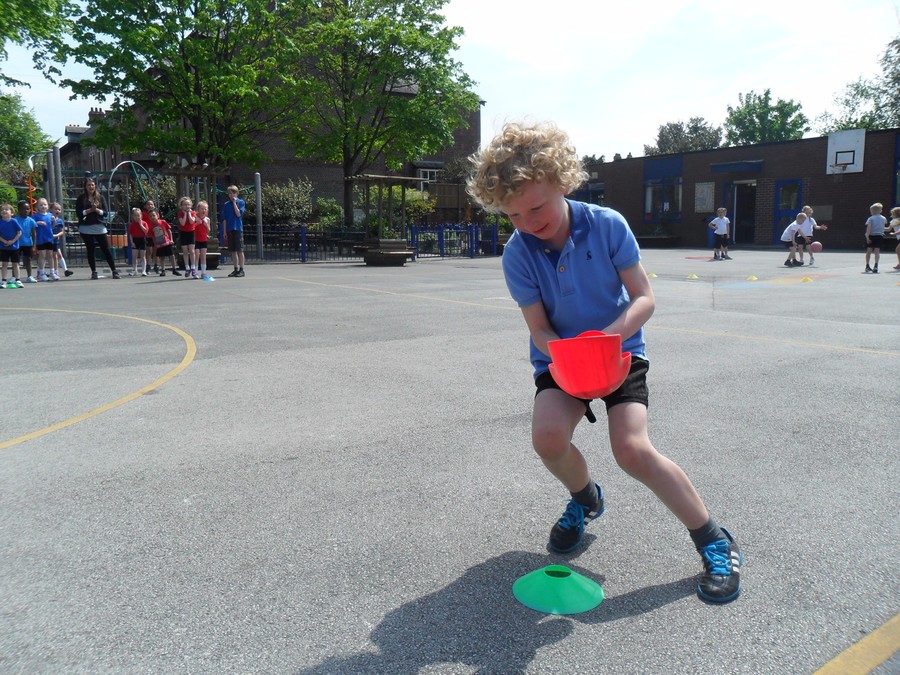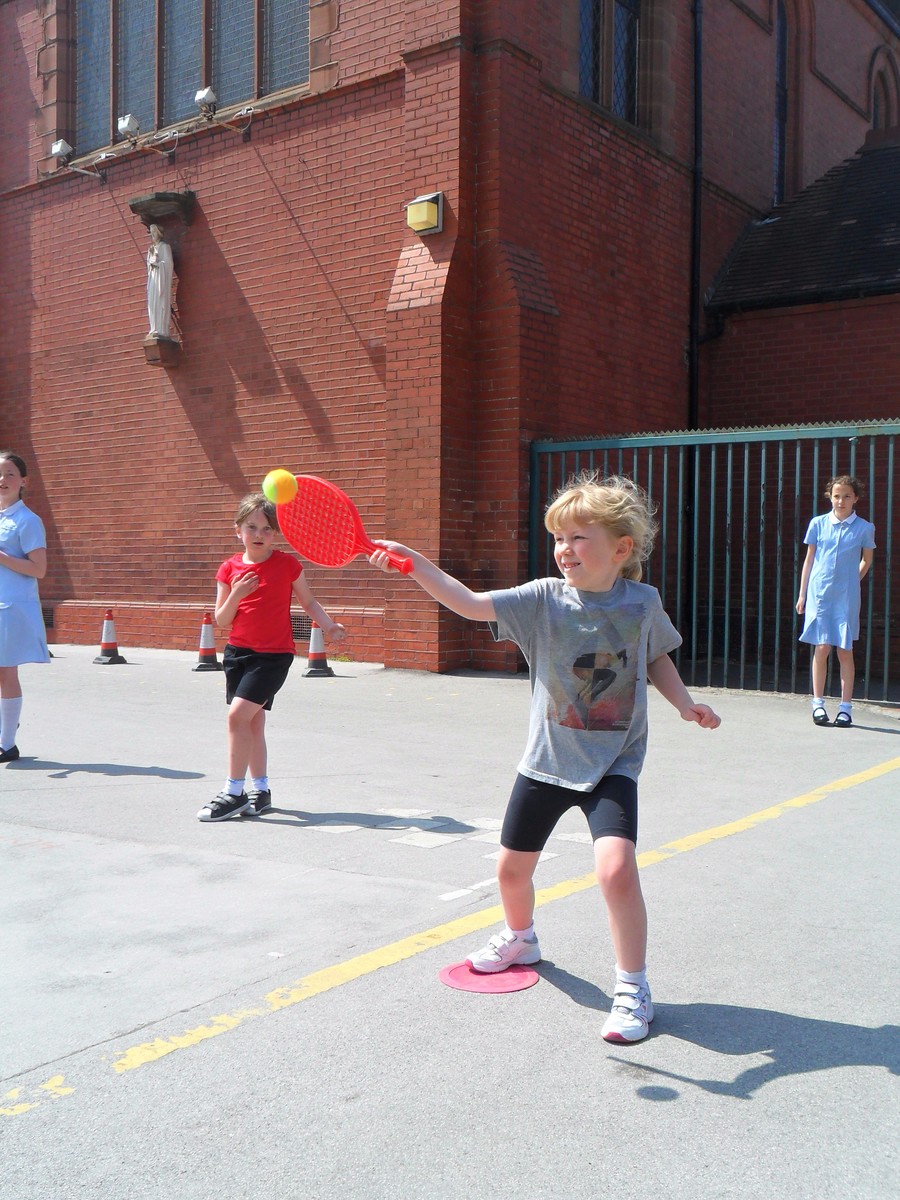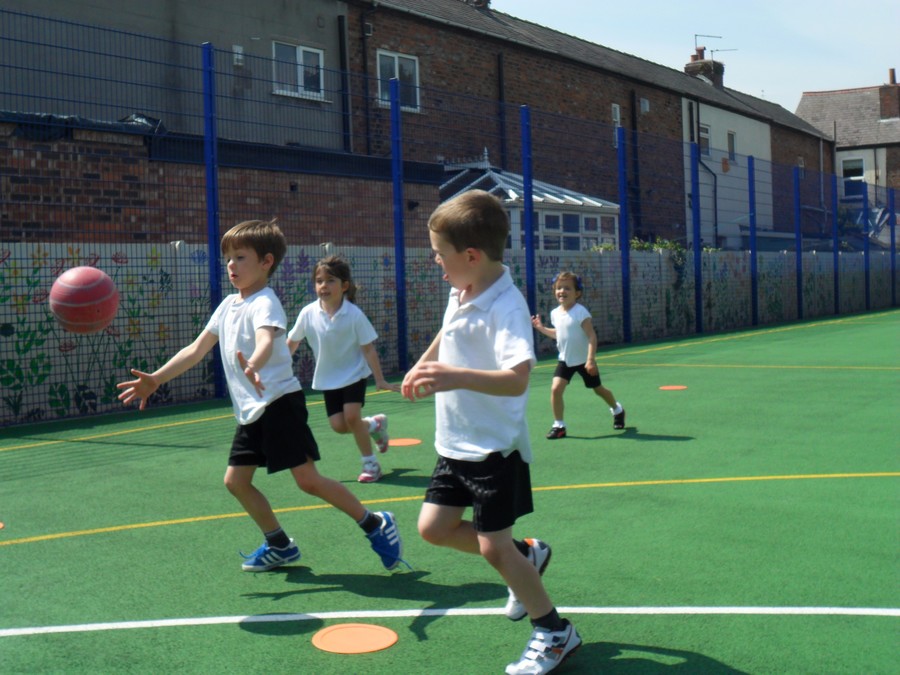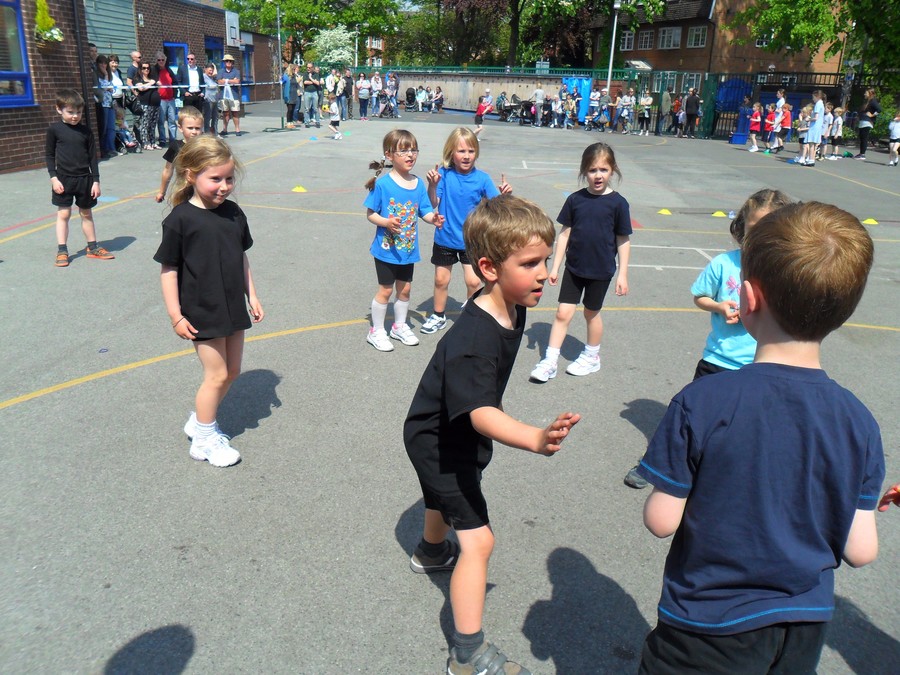 Year 1 Cake Sale
Everyone in Year 1 would like to say a huge 'Thank You!' for all the support we received for our Lenten fundraiser. We sold all of our cakes and raised lots of money to donate to charity. Thank you so much - we couldn't have done it without you!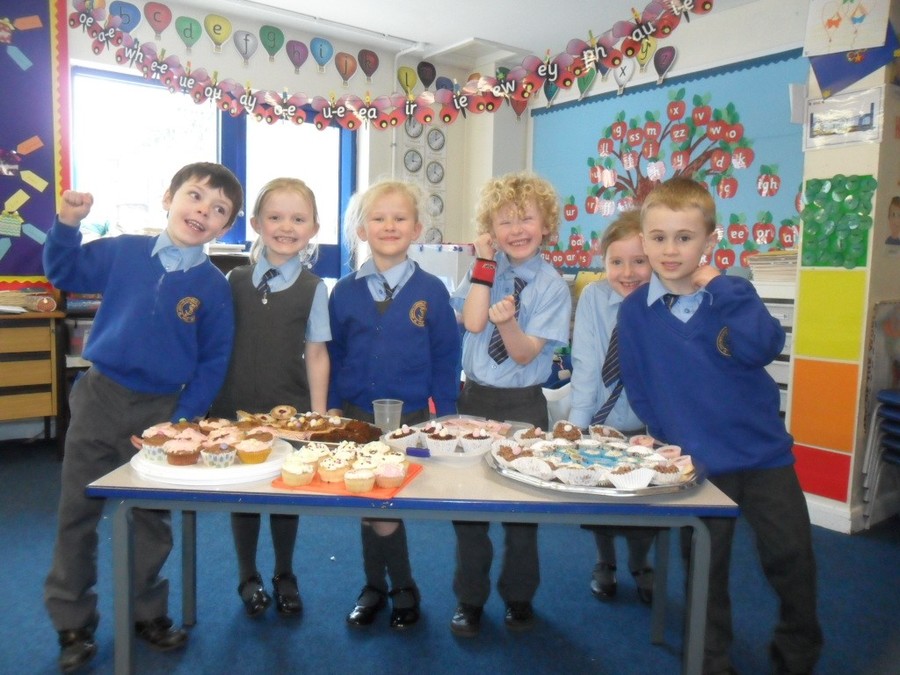 Games testing for CBeebies!
For our Waterworld topic we looked at different sea creatures. We chose our favourite, made them out of clay and painted them.
In Science we have been learning about the properties of different materials. We can sort them into different categories.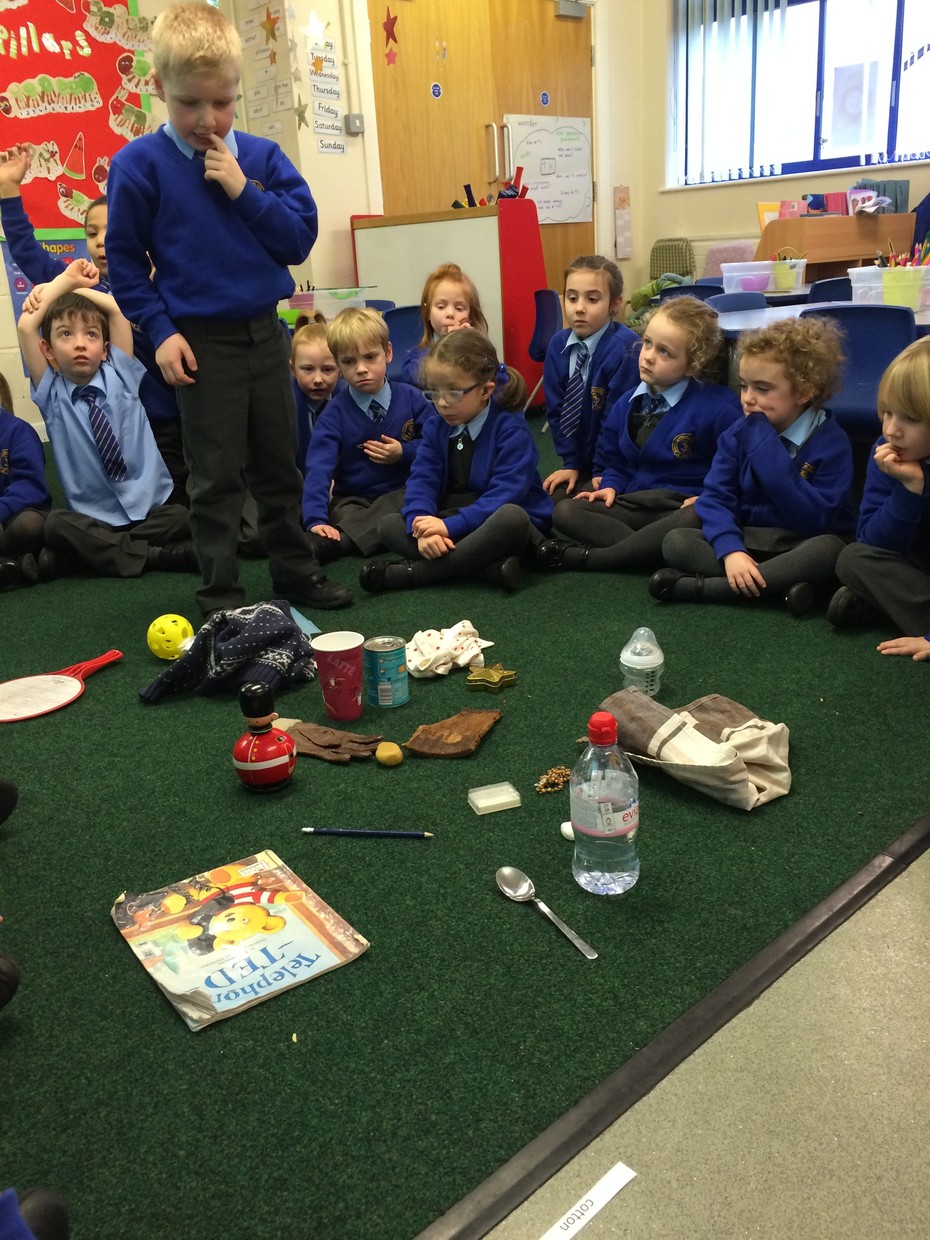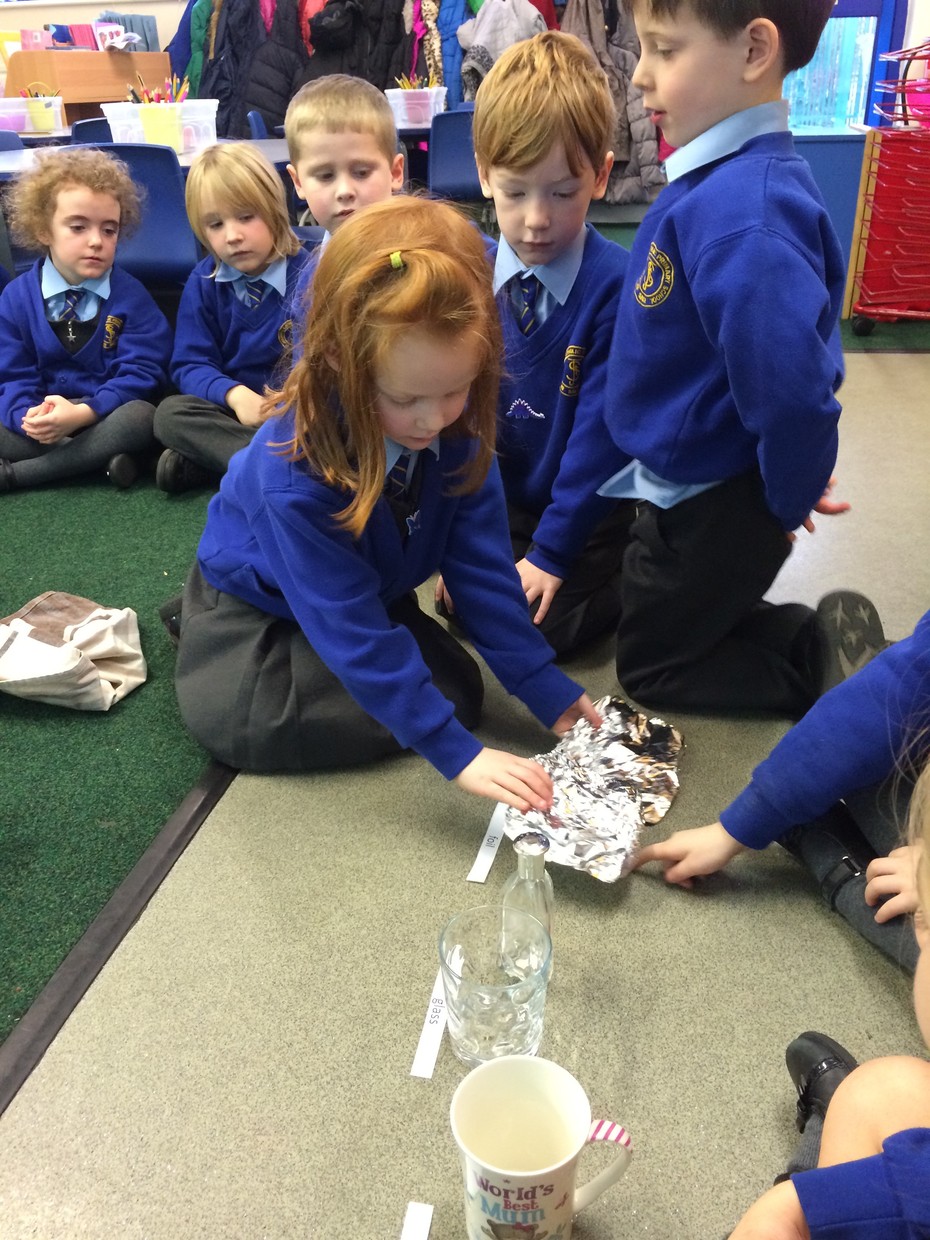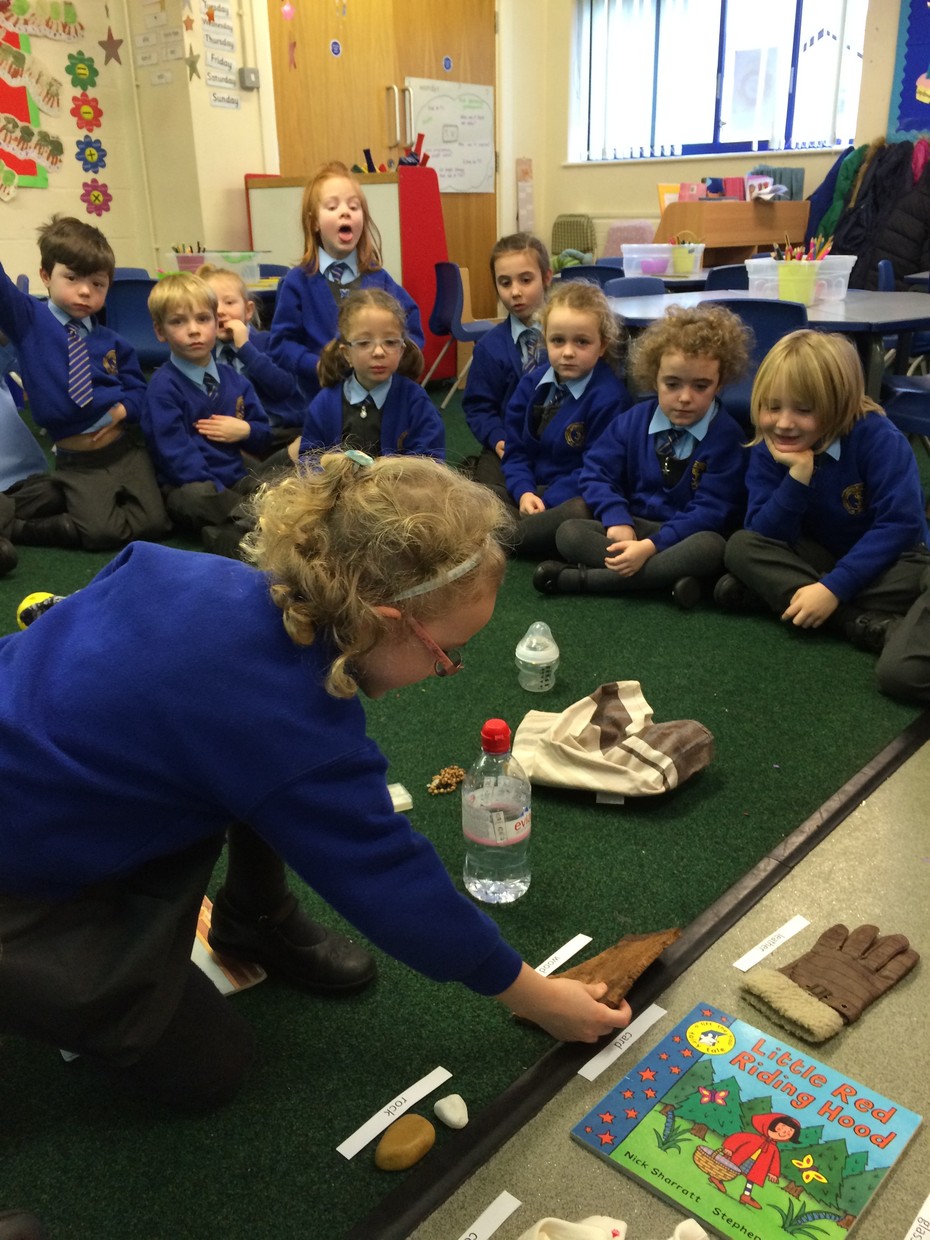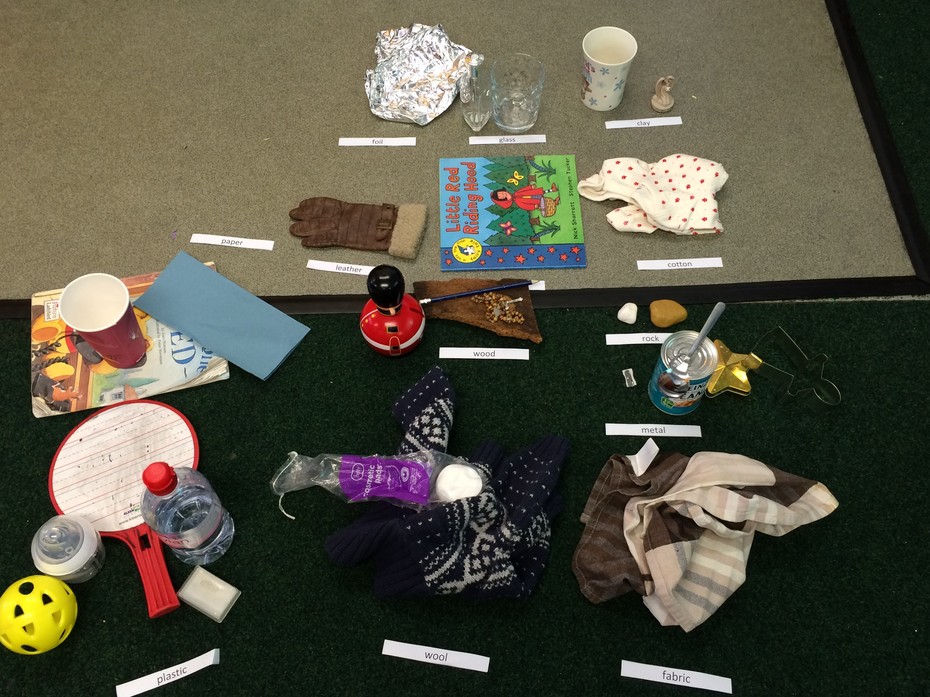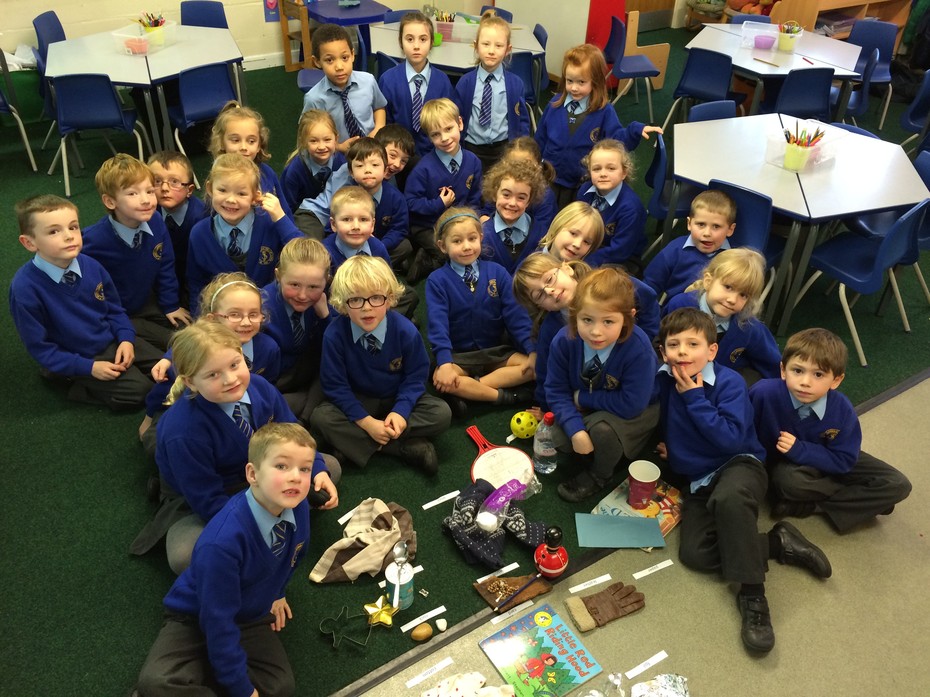 We've also been working on our scientific investigation skills! We investigated which material would be best for making an umbrella - very handy when you live in Manchester!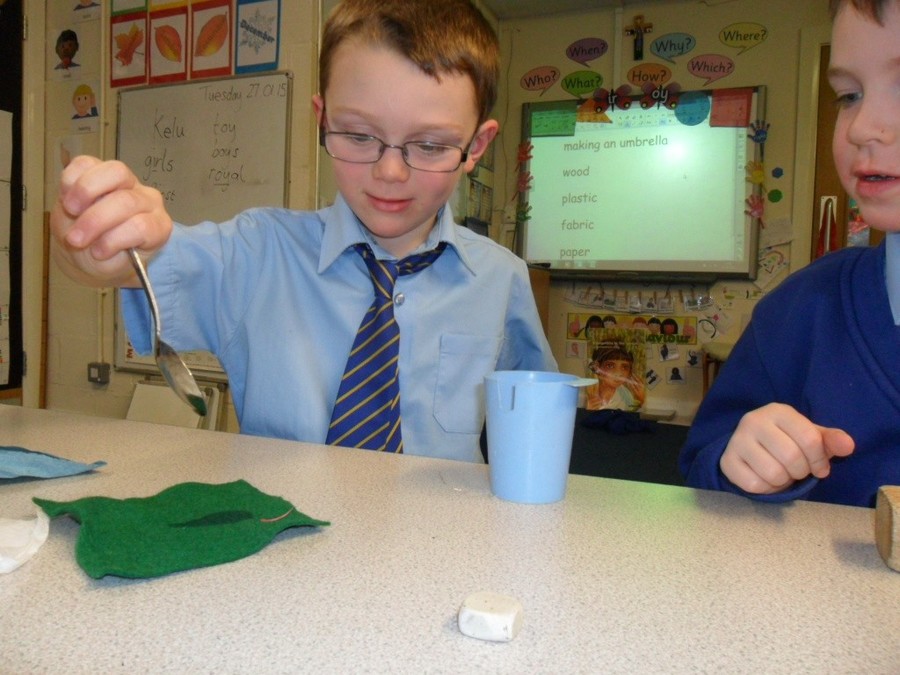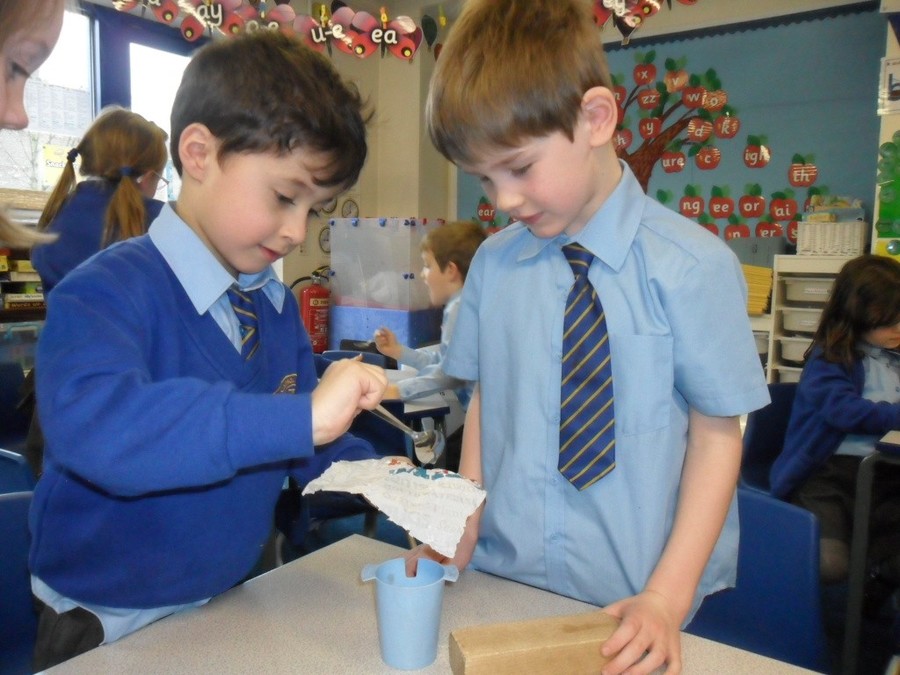 In Maths we have been learning how to divide and we are getting really good at recognising our number bonds to 20.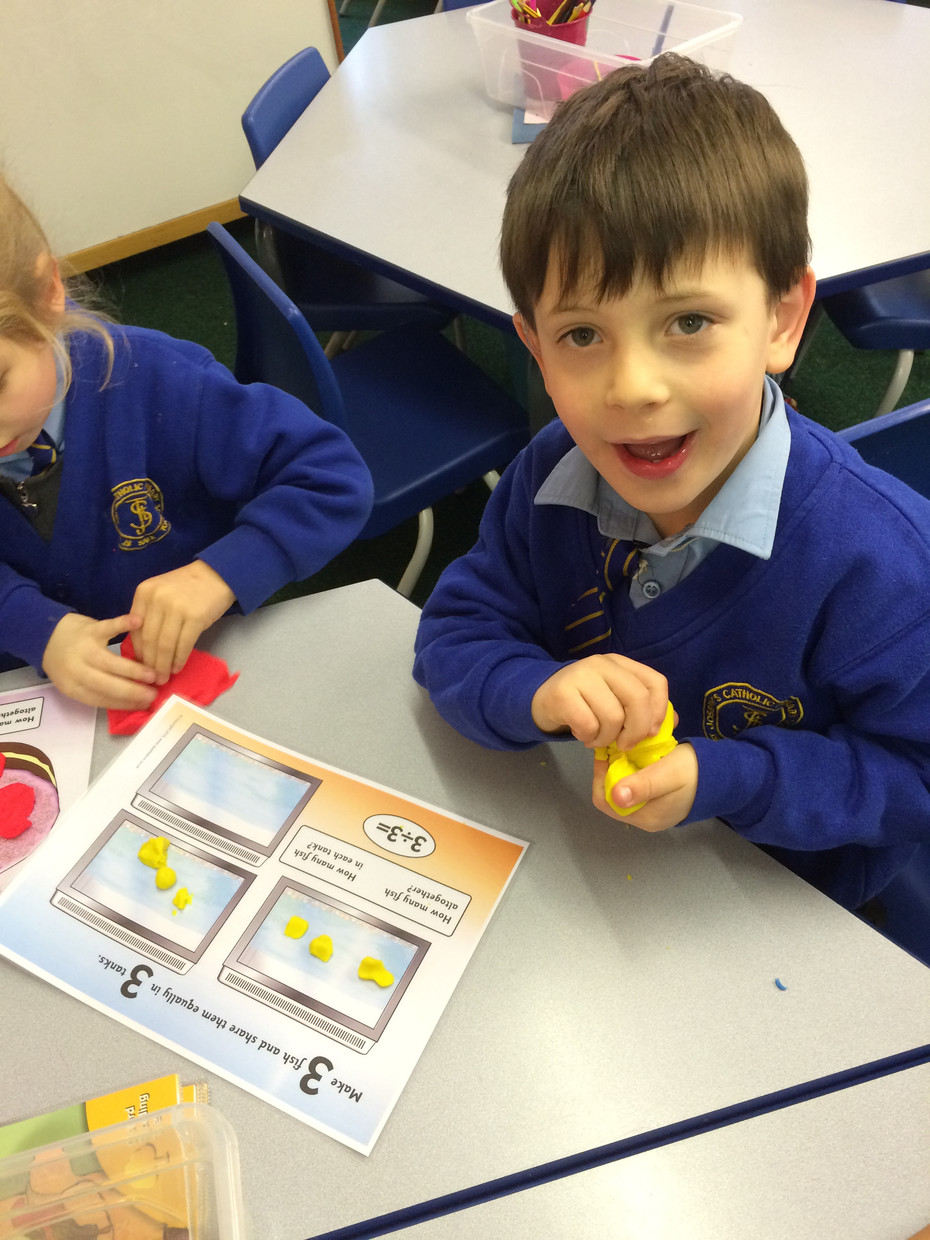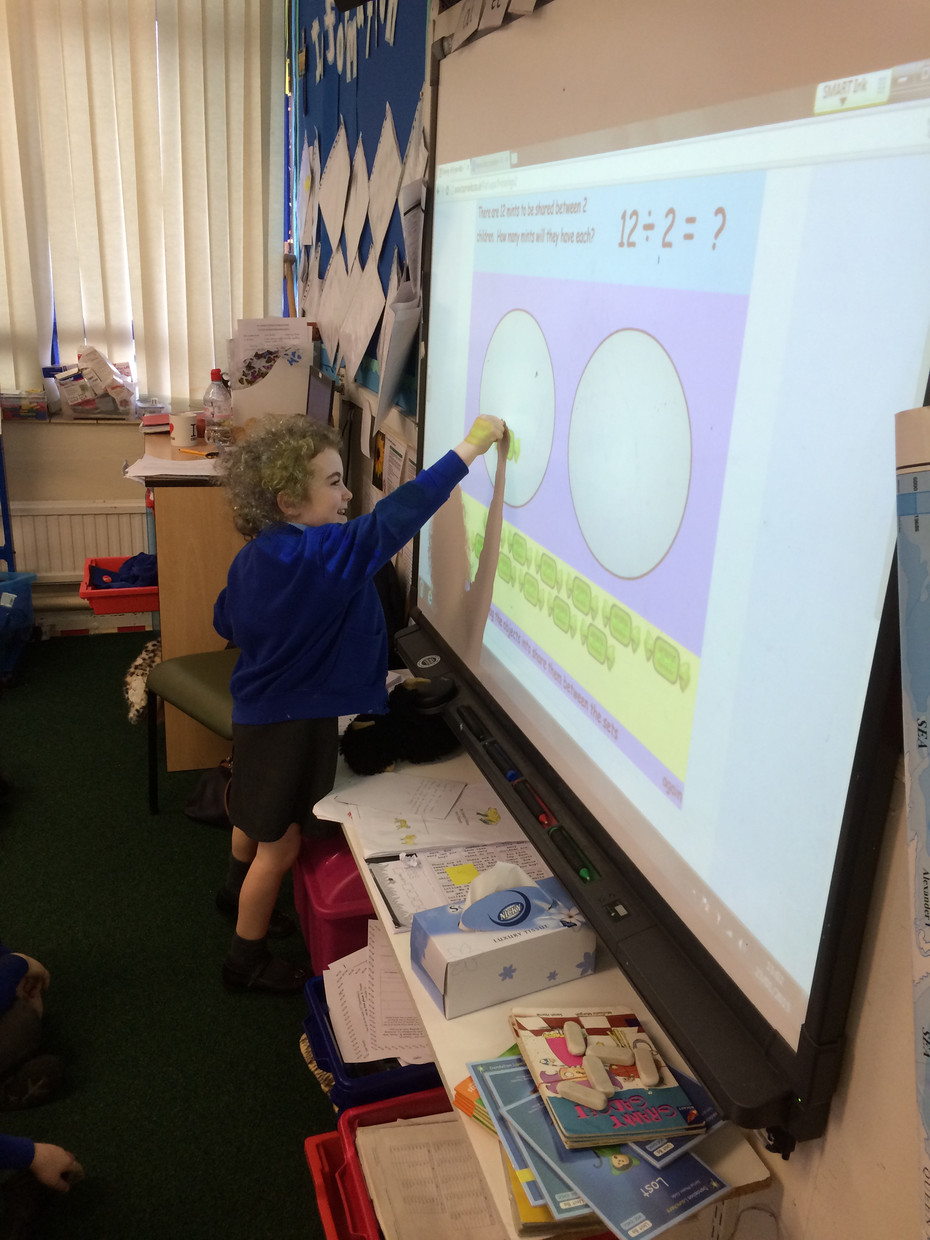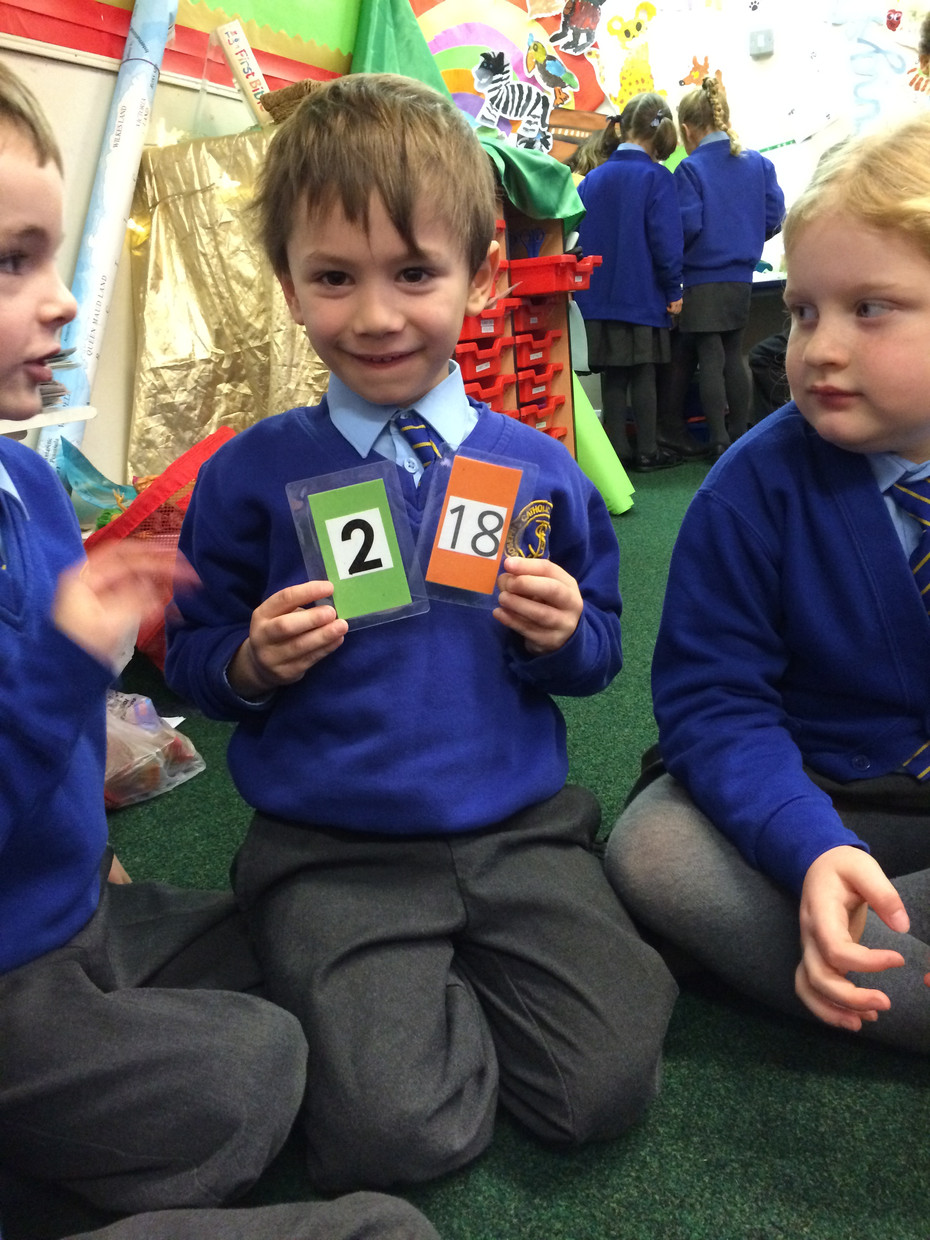 Our topic for Spring 1 was 'Stories from around the World'. We planned and made puppets from two of the stories we have read.

Finger puppets from Caribbean story 'The House That Jack Built'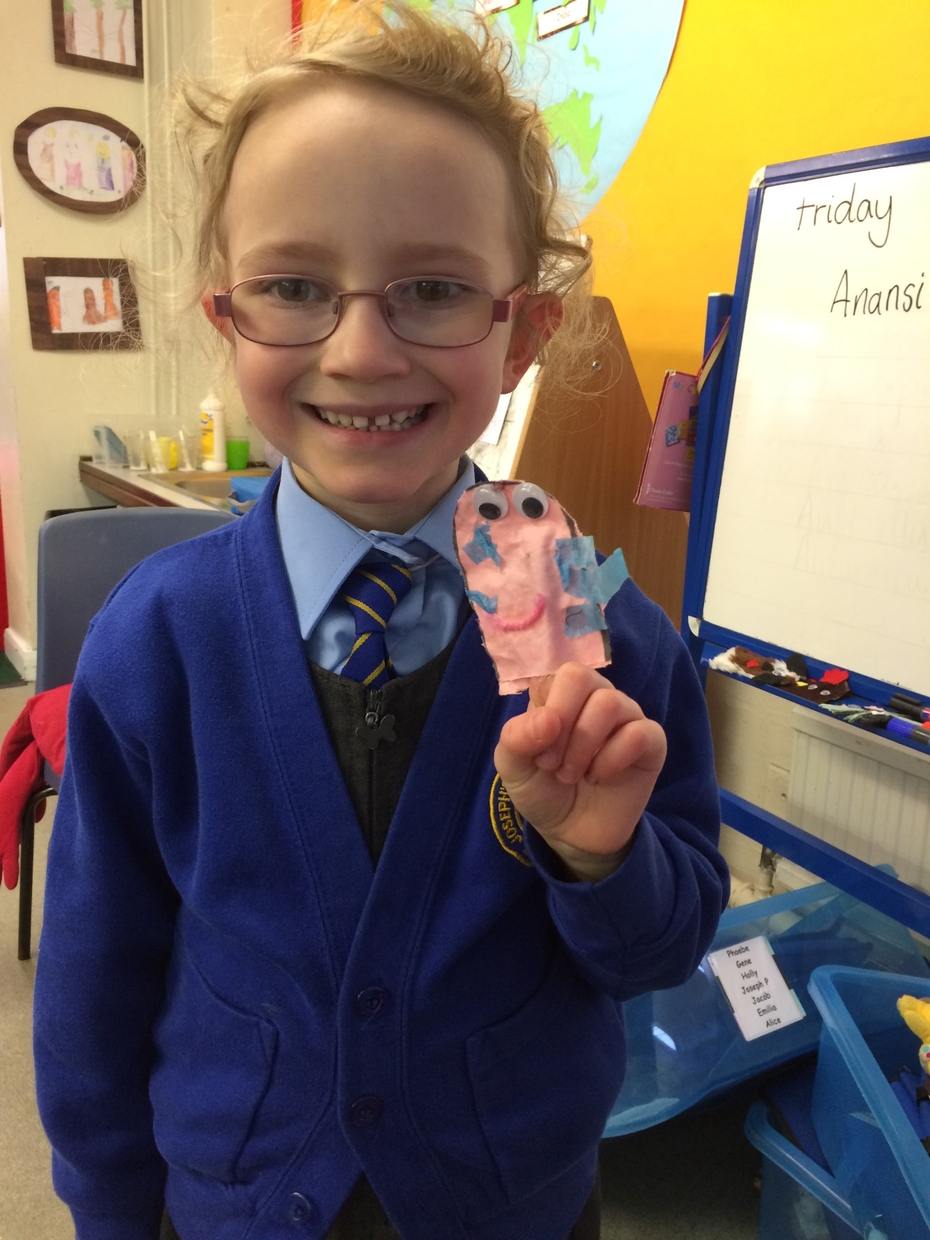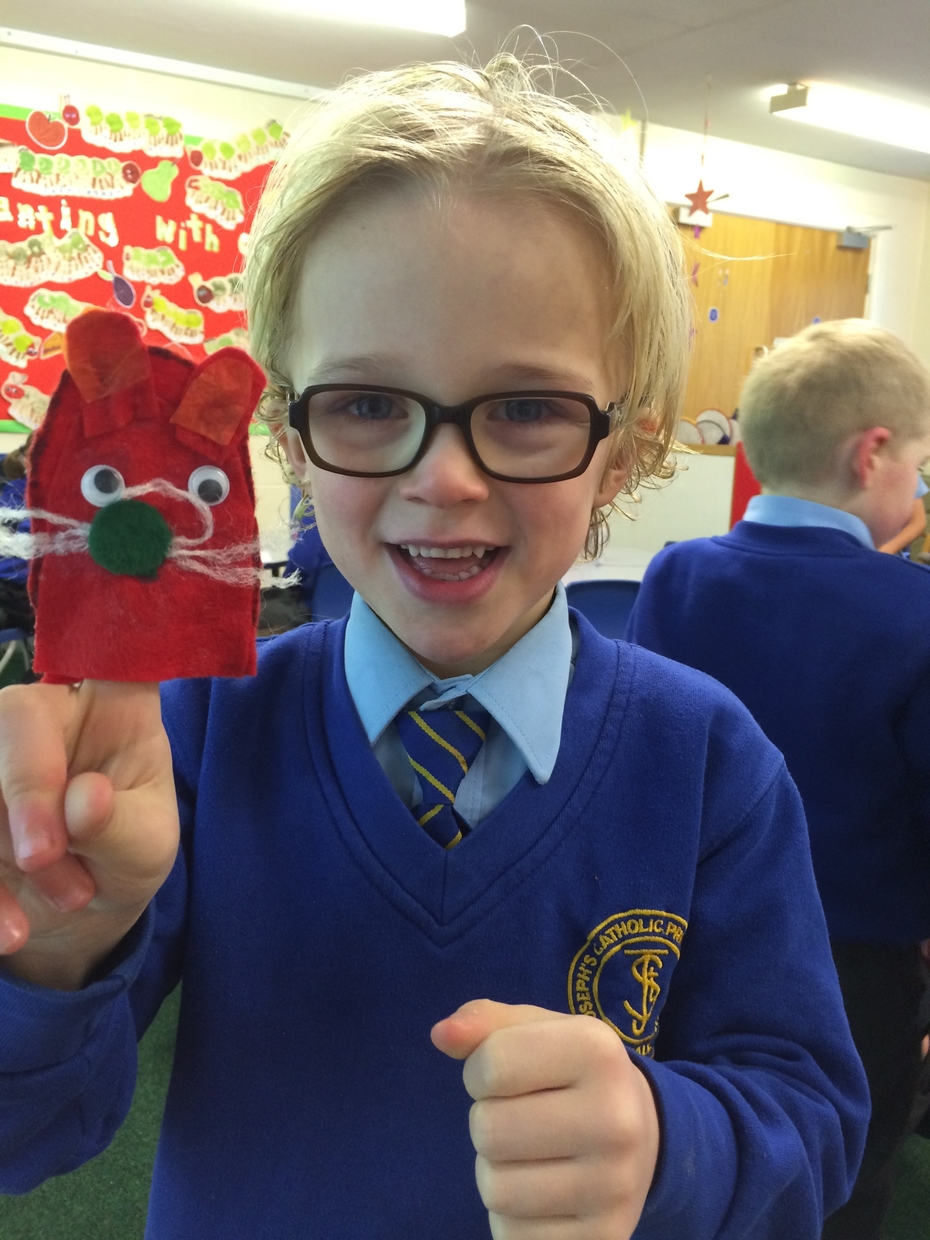 Puppets from Chinese story 'The Lion Dance'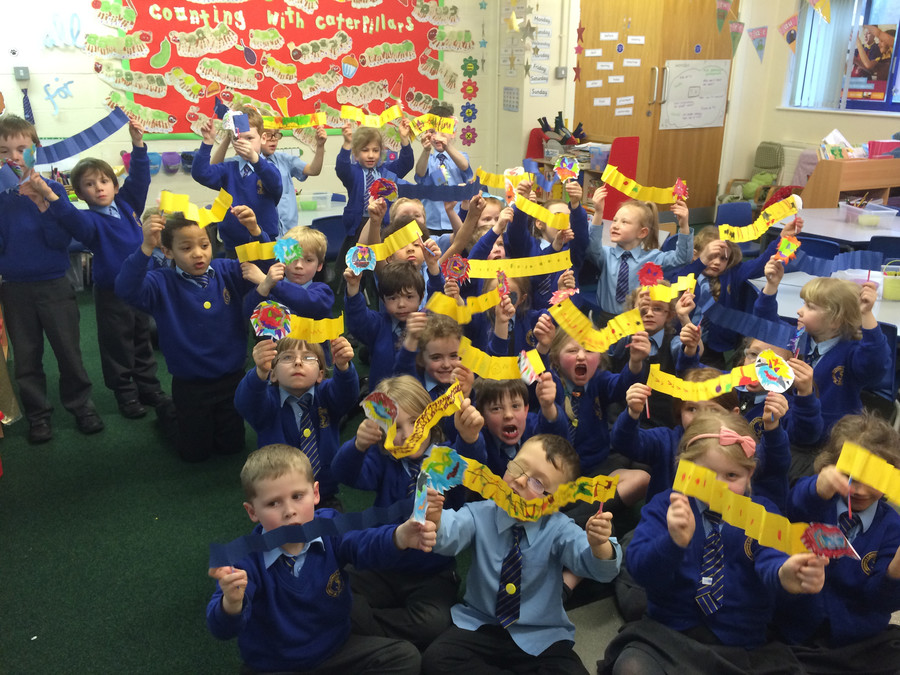 Year 1 have been enjoying the winter sun in the adventure playground and the school grounds.